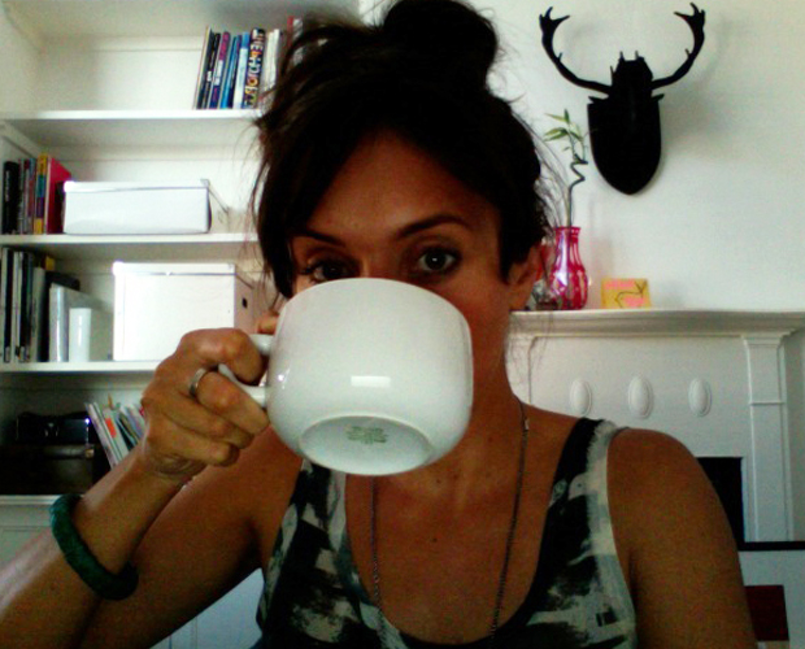 Ever wanted to find out more about our artists? What inspires them? Strange facts about their life? The highlights of their career or their best technical discovery?
Well, we did! Which is why we posed 10 questions to our roster of talented illustrators and designers to find out more about what makes them tick!
This week we've interviewed collage artist, Caroline Tomlinson...
1. Who are you idols?
Peter Blake for inspiration - the ultimate vintage collector! And the mighty Quentin Blake for longevity, and successfully capturing so many childhood imaginations.
2. What's your favourite snack whilst working?
I am rather partial to (home made) popcorn. It's almost guilt free - until the sugar is added...
3. What's your favourite music to work to?
I go through phases, last year I was listening to a lot of Laura Marling. This year I have a bit of a thing for M83. Though normally when I work I tend to go a little more acoustic and gentle, as anything too loud and I end up dancing!
4. What's the highlight of your career so far?
Winning a lovely Bronze award for a self promotion piece from The Association of Illustrators for their Images 31 Best of British. And also being selected (when I was first starting out) to appear in 'New Arrivals. New Voices in Illustration' at the Coningsby Gallery in London.
5. What was the most stressful job and how did you resolve the problem?
I had to knuckle down and create 12 illustrations for an advertising campaign which was running at the start of the year. All 12 were appearing in the one newspaper, so they all had to be finished by 2nd Jan. I was briefed on the project the week before Christmas. This was a case of head down and keep going!
6. What's the best technical discovery for you?
iPhone 4S camera has been pretty life changing for me. It lets me capture everything I see on my travels at a good quality. Currently I have an obsession with Instagram app.
7. Who's your dream client?
I think Penguin Books would be the ultimate for me right now.
8. Describe your work in 3 words.
Cut out, scribbley, collage.
9. What's your favourite decade and why?
The 1990's - it was the decade of many firsts for me!
10. 3 strange facts about you.
1) I am a fully qualified Windsurf instructor - a rare thing in London.
2) I collect vintage pictures of dogs wearing hats.
3) And in my more shallow moments I like spending obscene amounts of money on designer scarves.