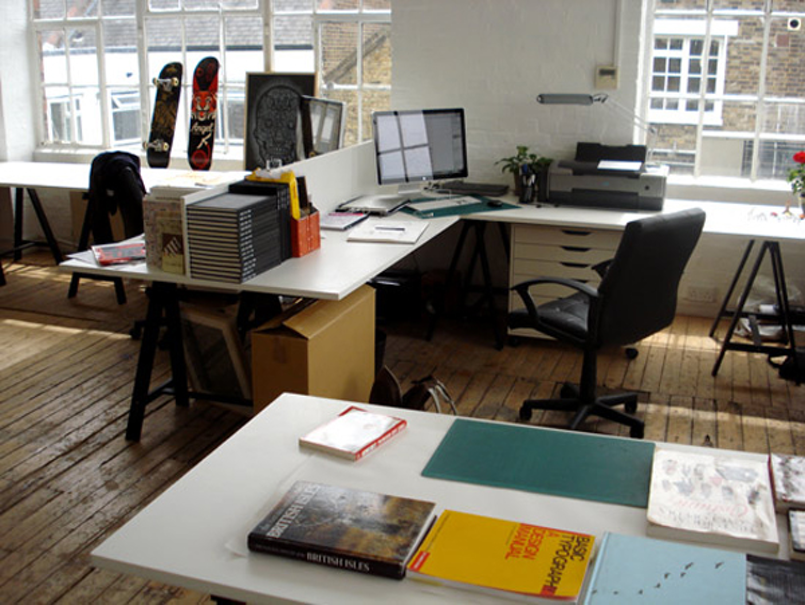 Ever wanted to find out more about our artists? What inspires them? What they listen to when creating their works of art? The highlights of their career or their best technical discovery?
Well, we did! Which is why we posed 10 questions to our roster of talented illustrators and designers to find out more about what makes them tick!
This week we've interviewed the artists whose works make us giggle, Damien Weighill...
1. Who are your idols?
David Attenbrough, Joe Strummer, J.D. Salinger, and Maude from 'Harold and Maude'. Maude is probably topping that list.
2. What's your favourite snack whilst working?
I don't like to mix snacking with business.
3. What's your favourite music to work to?
I'm totally addicted to podcasts right now. Music isn't getting a look in. Radiolab, The Moth and The Forum are the current favourites.
4. What's the highlight of your career so far?
Imagining my Grandma walking around Marks & Spencer with a basket full of products covered in my drawings (I don't know if this has actually happened in real life but it's possible it did).
5. What was the most stressful job and how did you resolve the problem?
My most stressful job was probably working for Pizza Hut. The problem was resolved by handing them my apron and becoming an illustrator.
6. What's the best technical discovery for you?
My biggest recent technical success has been discovering mechanical pencils. Sharpening pencils is a real pain.
7. Who's your dream client?
I don't have dream clients just dream jobs. If I can make great work where I get to come up with interesting ideas I really don't mind who it's for (as long as they're not evil masterminds). Saying that, some of my favourite work is editorial illustration so maybe one of the newspapers or magazines (like the New York Times) with a long history of including amazing illustration in their pages.
8. Describe your work in 3 words:
damienweighill dot com
9. What's your favourite decade and why?
The next one. I'm a pretty big geek about lots of things so I'm mostly interested in what's going to happen next.
10. 3 strange facts about you.
1) I used to have a recurring nightmare where I was in a room that was slowly spinning but once awake I could never work out what was scary about it.
2) I kind of hope this is more normal than strange but I really passionately hate Bono. Really hate him. Whenever I see one of those Bunny Suicides books I tell myself I'm going to create spin a off called Bono Suicides with pages and pages filed with the most creative ways he might make his way to rock star heaven.
3) I have a massive fear of musicals - the idea that people might break into song midway through a sentence in real life completely terrifies me.