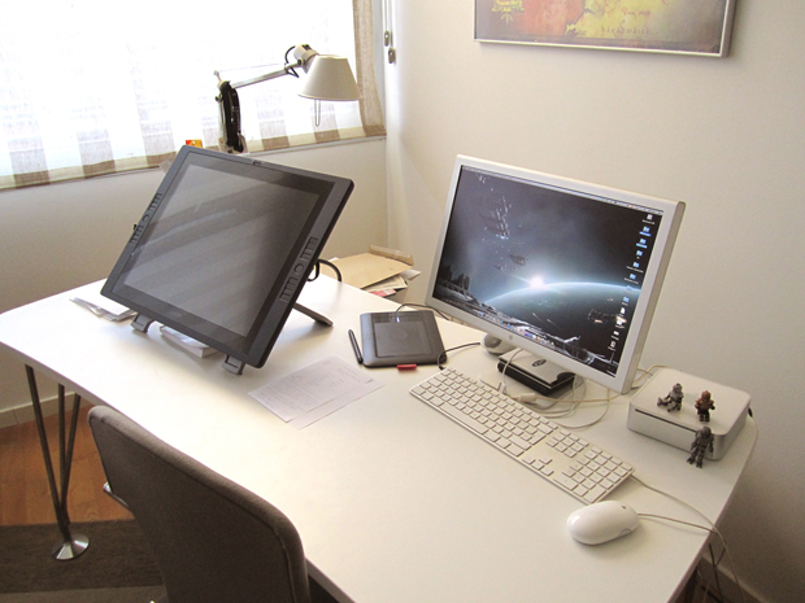 Ever wanted to find out more about our artists? Their best technical discovery? Their favourite decade? Or which soundtrack they work to?
Well, we did! Which is why we posed 10 questions to our roster of talented illustrators and designers to find out more about what makes them tick!
This week we've interviewed trendy Spanish artist, David M. Buisán...
1. Who are you idols?
Jack Kirby, James Jean and Frank Quitely.
2. What's your favourite snack whilst working?
In Spain it's called "quicos", it's a kind of fried corn snack.
3. What's your favourite music to work to?
The Conan the Barbarian (1982) soundtrack. Seriously.
4. What's the highlight of your career so far?
Maybe it's not a worldwide highlight, but I'm so happy to work for Cinemanía Magazine, it unites two of my passions: illustration and cinema.
5. What was the most stressful job and how did you resolve the problem?
The Hollywood superheroes group portrait... (top) I had to draw 40 superheroes in 2 days. I didn't sleep!
6. What's the best technical discovery for you?
Graphics tablets! They save me lots of time.
7. Who's your dream client?
The one who doesn't make amends.
8. Describe your work in 3 words.
Nerd, comic book, clean.
9. What's your favourite decade and why?
The 80s, because I was a child, I guess.
10. 3 strange facts about you.
1) I love medieval music.
2) I don't like to talk on the phone.
3) I hate going to the beach (really strange for a guy living in Barcelona).