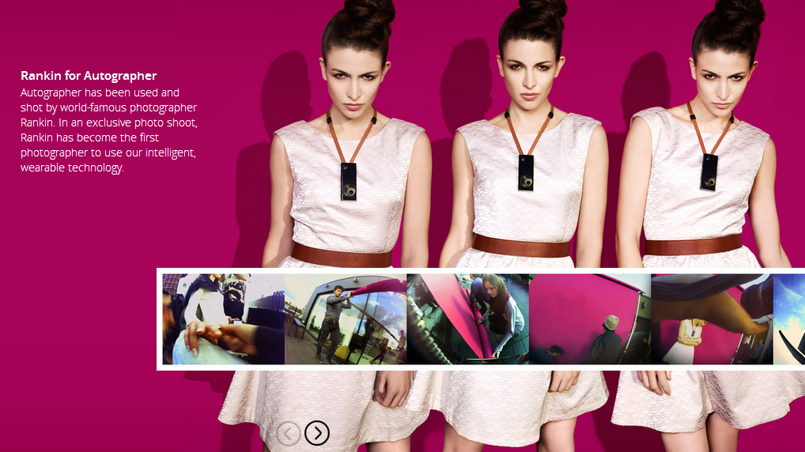 Remember Autographer? The revolutionary new intelligent, wearable camera from OMG who are leaders in wearable photography and motion capture technologies.
Jelly created a slick product demo enlisting the expertise of spectacular director Yaniv who added his own creative direction to the composition. The original features of the spontaneous hands-free Autographer camera, such as the custom 136° eye view lens, ultra-small GPS unit and 5 in-built sensors had to be packed into a 90" spot which was presented in a snappy, infographic style. This motion clip is current, social and exciting. And now you can see inside Rankin's Autographer Photoshoot on YouTube. He used 15 prototype cameras on assistants, models, makeup artists and crew throughout the day to document the shoot – and of course, Rankin wore Autographer himself while shooting.
Check out these behind-the-scenes shots from Autographer which reveal a rich, visual story of the day.