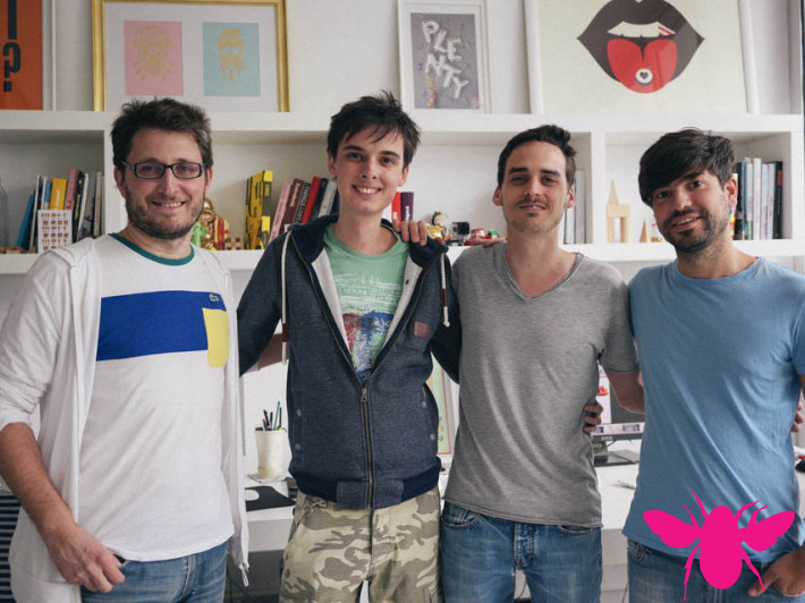 Did you know that Jordi and Daan from Super Being TV have been on a world trip to meet like minded creative people? And guess who they met along the way when they stopped off in Buenos Aires? jelly London's awesome directors, Plenty.
They were asking all sorts of questions, from how Plenty's company has grown so rapidly from three to fourteen employees to how they are continuing to attract new clients like Nickelodeon, FoxLife, HBO, Volkswagen and a few more. In the interview, Plenty reveal their creative visions, the business side of working as a creative and the process by which they aspire to continually explore and experiment with new technologies and techniques, such as re-visiting retro and analogue styles to re-discovering hand drawn characters.
Without giving too much away, Jordi and Daan have learnt from Plenty that you always have to push your boundaries to be innovative and to stand out from the crowd. Because, well let's face it, when you have talent and heart for art like Plenty do, why would you want to fit in anyway?
You can see the full interview here jellies. Enjoy!