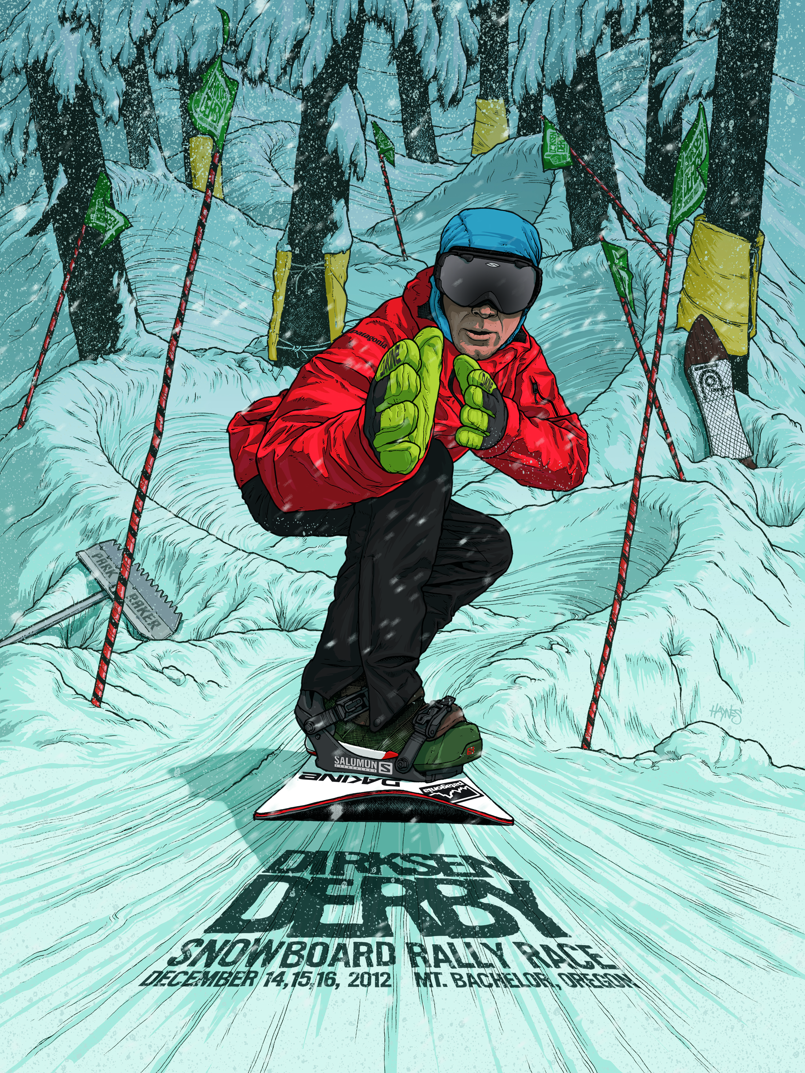 Intrigued jellies? So you should be as the illusive Adam Haynes has thundered back onto the illustration scene with this epic Dirt Rag Magazine Cover piece. Here's what Adam has to say about his piece and what tracks he rode through to find inspiration...
"The cover for Issue #166 of Dirt Rag magazine was one of my favourite projects last year. My contact at the magazine gave me free reign for content, so I decided I'd like to draw one of my favourite local trails. The next day I grabbed my camera and my buddy Sean and went out to Whoops Trail to get some inspiration. We had a great ride, and I got all the inspiration I needed for the image. When I got home I sketched up an ink drawing of the composition I favoured. It was approved, and I ended up staying pretty close to the sketch for the final image. The illustration was hand drawn with ink, and coloured in Photoshop."
These are some seriously adrenaline fuelled works of art. The word 'epic' is not big enough.