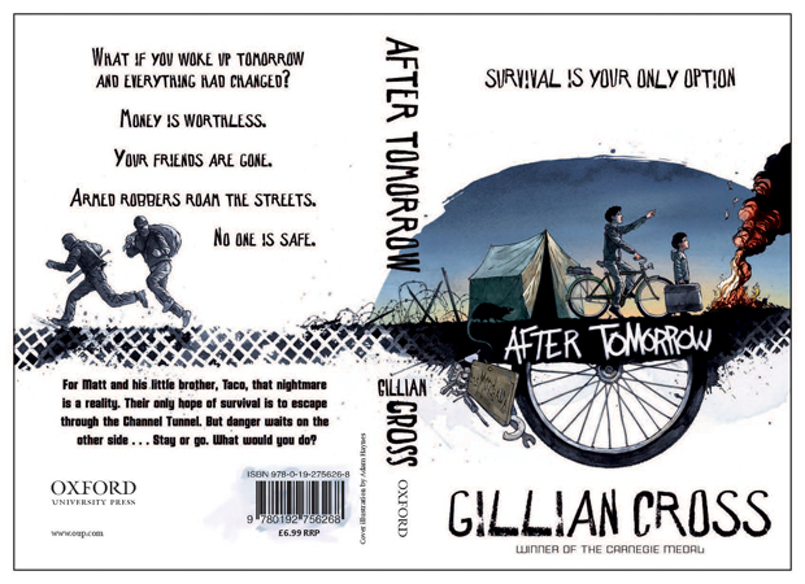 What if you woke up tomorrow and everything had changed? Money is worthless. Your friends are gone. Armed robbers roam the streets. No one is safe. What would you do?
We'd ask Adam Haynes to illustrate the scene, of course! And that's exactly what our friends at Oxford University Press decided to do for the award-winning writer, Gillian Cross and her latest children's novel After Tomorrow.
Adam applied his unique style to key elements of the storyline, to entice and excite the reader. The cover artwork shows lead character Matt and his little brother, Taco, living the nightmarish reality of survival.