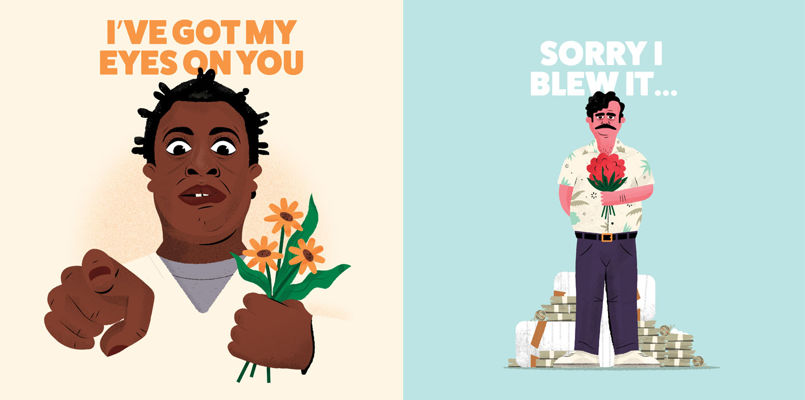 Illustrator Alex Tait created a series of "Netflix cheating" cards for Valentines Day.
The campaign was a witty take on the idea of "Netflix cheating" – the act of getting into a Netflix series and watching episodes behind your partners' back.
Alex illustrated characters from popular Neflix shows to be created into Valentine's themed cards. Each card included a tongue-in-cheek message, including "I promise to never Netflix chEAT on you" referring to the new, satirical zombie comedy, Santa Clarita's Diet.