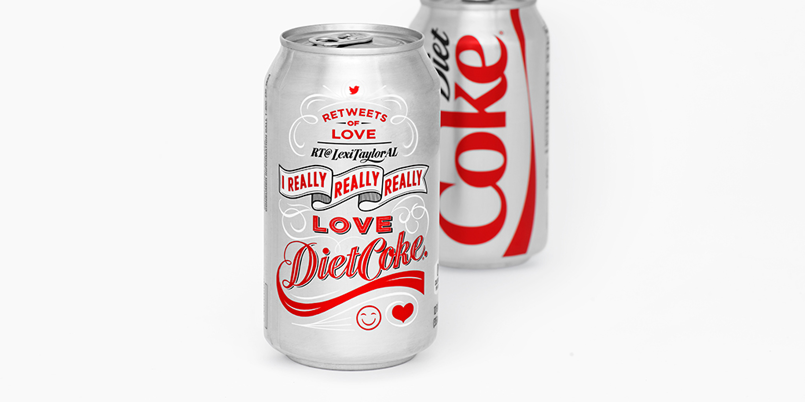 Alison Carmichael was recently commissioned by Droga 5 New York to create beautiful hand lettering for Diet Coke's #RetweetsofLove campaign on social media.
To help celebrate 33 years of Diet Coke's great, unchanged taste, the thinking behind the campaign was to give back to the drink's loyalists by retweeting 33 of them anywhere and everywhere, in progressively imaginative, bespoke, and clever ways.
Droga5 commissioned top artists worldwide to translate Tweets into artwork that worked across all media, from hand-painted posters to print, and flip-flops, to sweaters.
Alison was chosen to design two executions, one on the side of a Diet Coke can and one for a sweater... A really tiny sweater...