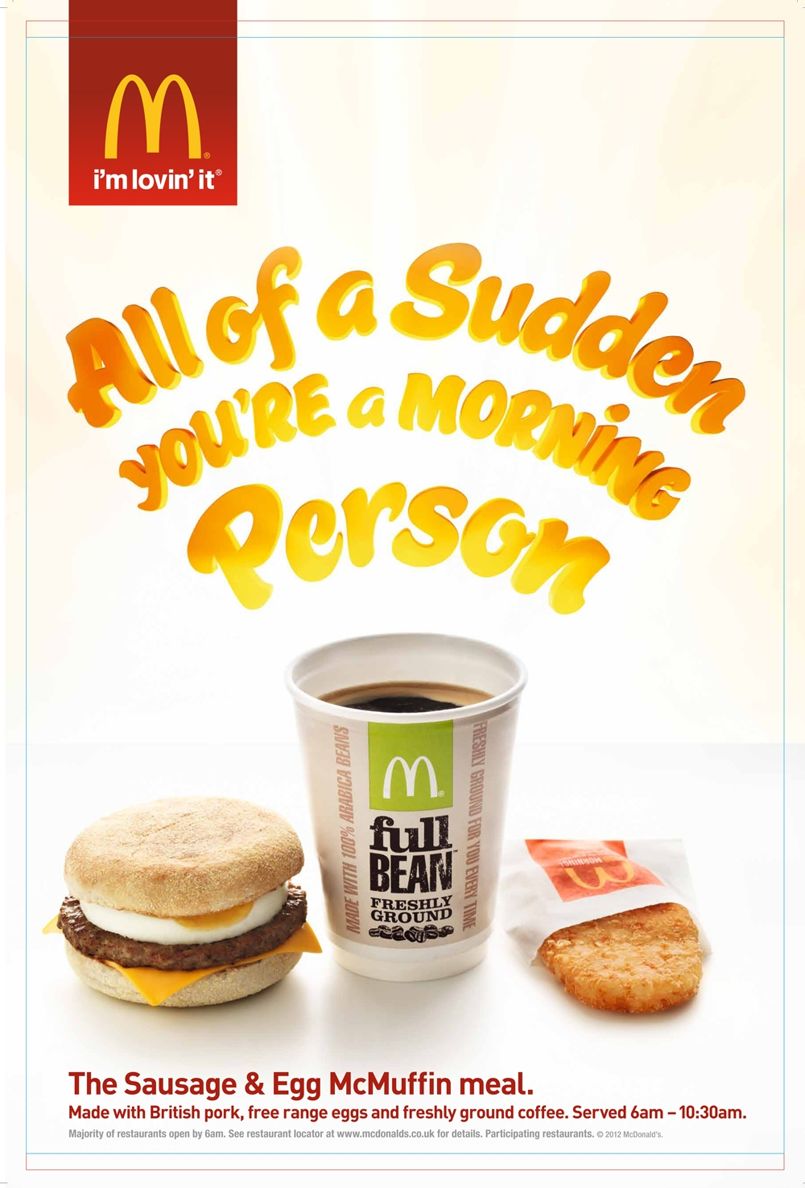 Have you seen the latest press and poster ads for hamburger fast food restaurant, McDonald's?
The campaign to promote their breakfast menu features lettering by award-winning artist, Alison Carmichael!
Advertising agency, Leo Burnett London worked with Alison to develop two print advertisements featuring the slogans "all of a sudden you're a morning person" and "the rest of the day has a lot to live up to".
They're both live around the UK - keep your eyes peeled!