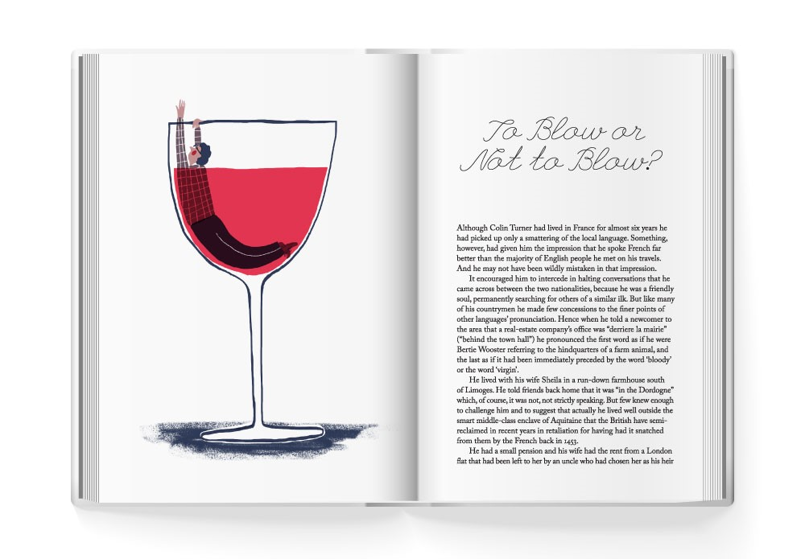 All Over The Place is a collection of short stories written by The Economist writer, Tim Hindle. The self-published book, designed by Selina Swayne and illustrated by jelly's Hannah Warren, is a wonderful and entertaining read full of fantastically bright imagery.
Hannah's illustrations accompany the book's fourteen short stories, and are set (literally) "all over the place." Each story focusses on different characters, often in humorous situations, and elements of the illustrations pop up within the lines of the story. Hannah tells us, "drawing people and places is my favourite thing to do, so this was a great project for me!"
jelly were lucky enough to be invited to the launch of All Over the Place at London's swanky Covent Garden Hotel. We met Tim, who expressed his joy at producing "a beautiful product without the intermediation of professional publishers." He articulated that "all you need is to gather a few skilled individuals together for the occasion."
We agree! Buy your copy of All Over the Place at select Waterstones stores.
Check out more of Hannah Warren's work here.
Follow @jellyLondon to stay up to date with the latest jelly news and features.