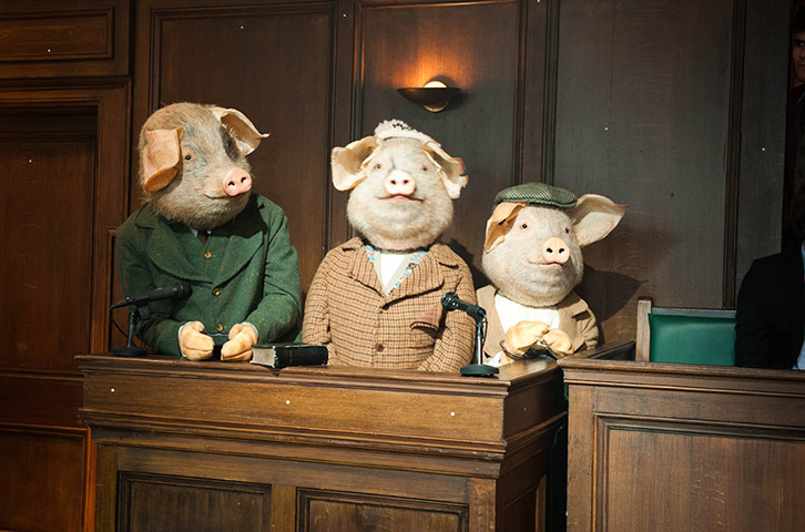 Our production assistant Helen has been attending an APA masterclass and she is enjoying the learning experience so much that she wanted to share some insights and pearls of wisdom with the rest of us jellies! Here's what she said...
"So, week one and two have focused on the views of producing a commercial through the eyes of an agency, a producer and a director. We dissected a case study on the Guardian's 'three little pigs' commercial and actually met some of the team behind this spot for a Q&A session. We gained some insight into the difficulties and processes behind creative thinking from BBH creatives, Matt Fitch and Mark Lewis. We also heard agency producer, Davud Kabassioun talk about what he requires from a production company and most importantly, from the producer. Producer, Chris Harrison of Rattling Stick, demonstrated his development of the idea including details of his budgeting and shooting schedule, it was really satisfying to understand the achievement of the production despite some problematic feats that occurred along the way, such as location negotiations.
Later on, we had a Q&A session with award winning commercial director, Daniel Kleinman of Rattling Stick. Daniel's credits include live action yet he is also skilled in the art of animation and post production work, which you can see in his Talk Talk ad. Daniel justified the importance of a producer role in enabling the director to gain creative control and advance his ideas to the wider production team so that the true concept can be realized.
To conclude in order to create a successful campaign, be it live action or animation, you need a competent producer who can uphold positive relationships with the agency and director. This producer must be the backbone of communication and creativity. A producer should know no panic, even when they feel a shade of nerves about a deadline or a budget. I would recommend this course to any enthusiast who wants to expand their knowledge and creative process! Thank you to jelly!"