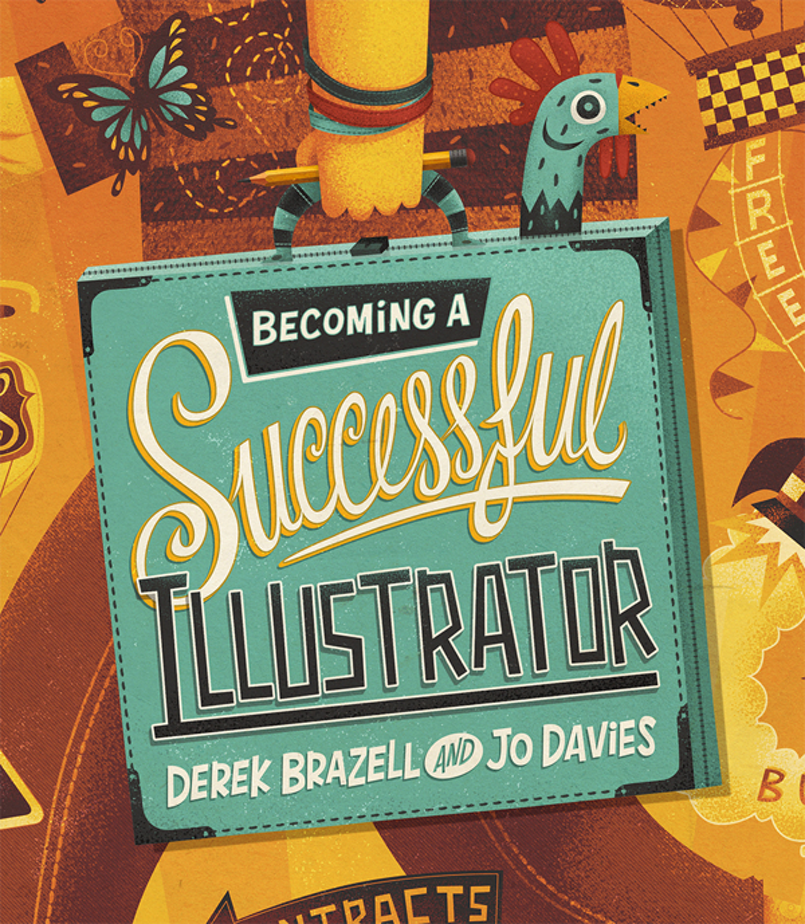 Steve Simpson has been commissioned to illustrate this vibrant and enthralling book jacket for 'Becoming a Successful Illustrator' By Derek Brazell and Jo Davies which is available to buy in May.
We thought this was quite an interesting subject matter. So we asked Steve all about it and here is what he said.
"This was a really great project to work on. The deadline was tight but I was given a fair amount of creative freedom, however there were a few technical restrictions; the position of the logos, the white vertical band and the size of the title box. I built my illustration around these fixed elements. My first thought was to make the title box into a portfolio case. Once I'd added a handle, the hand, arm and figure fell into place quite nicely. I like the fact we don't see the head. Around the AVA logo I drew a box which transformed into the top of a hi-rise building which allowed me to create a whole row of buildings and break into the vertical while band. The wording in the background is taken from the chapter headings.
One issue the editor brought up at the pencil stage was to be sure the busy background didn't distract too much from the title. I did this by creating the background in grey scale then colour overlaying the brown-orange-yellow to knock back the background action and a contrasting blue/green box for the title. All the text (apart from the logos) is hand drawn – that means no fonts."