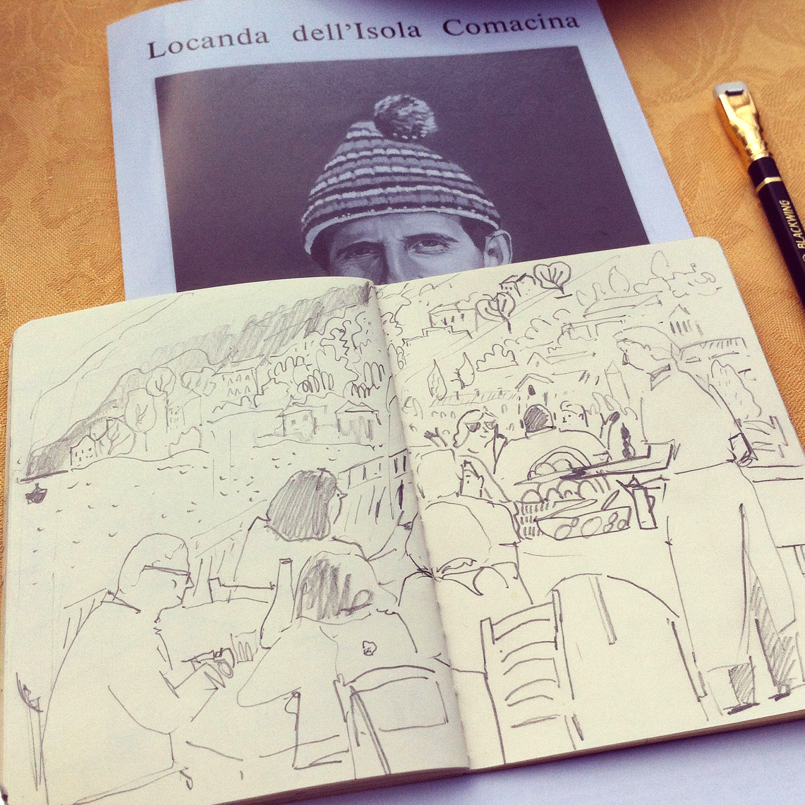 Ever wondered what inspires the jelly talent? What drives them? What a typical day is like? We went behind the scenes with illustrator Hannah Warren to find out what she thinks 2015 holds for illustration, and just how she creates her wonderfully charming characters.
1. Tell us how it all started.
Drawing is something I've always been at my happiest doing. As a kid I didn't want to be the characters in the books I read, I wanted to be the person who drew them.
2. What's a typical day like for you? How do you come up with all your new concepts?
I check emails and do admin with coffee. Then spend (probably too much time) being nosy on Twitter, Tumblr etc. If I have a project on I'll be either working on roughs or final artwork, re reading the brief, scribbling down initial thoughts and ideas.
I try to spend as much time outside away from my desk as possible being nosy in real life too. Keeping a diary / sketch book of interesting characters and situations. People are my never-ending joy and form the basis for many of the characters that appear in my work.
3. What do you love most about your job?
Every day is different. I'm learning all the time. Also see answer to Q1 !
4. What is the most challenging part?
Making time for my own personal work. I have a stack of ideas that need to be made!
5. You've got an impressive portfolio, tell us a little about what it was like to work for such super clients.
I still get really excited when I start work on a new commission. It's humbling to be asked to create something for a client and I enjoy being part of the idea process and collaborating along the way.
6. We know picking a favourite piece is like picking a favourite child, so how are your projects special to you in their own way?
Each project takes me somewhere new and I'm always discovering bits of weird information - like, where the Rhubarb Triangle is.
7. What do you think will be the next big thing in illustration?
As digital platforms increase, I think we'll be seeing more illustrations animated. As a result of this more digital work, I think illustrators and designers are / will look for ways to work outside a computer.
8. What does illustration do that other mediums can't?
It can bring stories old, new and not yet imagined to life.
9. What would be your perfect brief or dream client?
I'd like people to wear my work! One day I'd love to create a pattern for Marrimekko or Liberty. Yes, that would be nice.
10. What do you have planned for 2015?
To generate more personal projects, ones that are more tactile in nature. Continue to be nosy. Find a pot hole free London road and cycle up and down it.
11. What's your favourite snack whilst working?
I favour the buffet approach generally but I'm never far from a pack of salt and vinegar squares.
12. What's your favourite music to work to?
I like a lot of things, Northern Soul, Navel Gazing Folky Tunes, anything with feeling and story generally. Mainly I listen to podcasts like the ones on Radiotopia. Recently discovered the CBS Radio Mystery Theatre from the 1970's which celebrates "The Golden age of Radio". Listening to stories without pictures helps me focus and I can look at a piece of work and remember exactly what I was listening to at the time!
13. What's your favourite decade and why?
I'm gonna say the mid century as I love the printed material from that time, from the children's books, travel posters. The optimism shows through.
14. Describe yourself in 3 words.
Nosy hungry drawerer
15. Tell us something about yourself that we didn't already know. (Strange facts)
I was on the Derren Brown show and believed his lies. Evil wizard.
What do you think the next big thing in illustration will be? What do you want to hear in the next Behind The Scenes interview?
Tweet us @jellyLondon
Stay in touch with everything jelly by following our Facebook, Twitter & Instagram page.