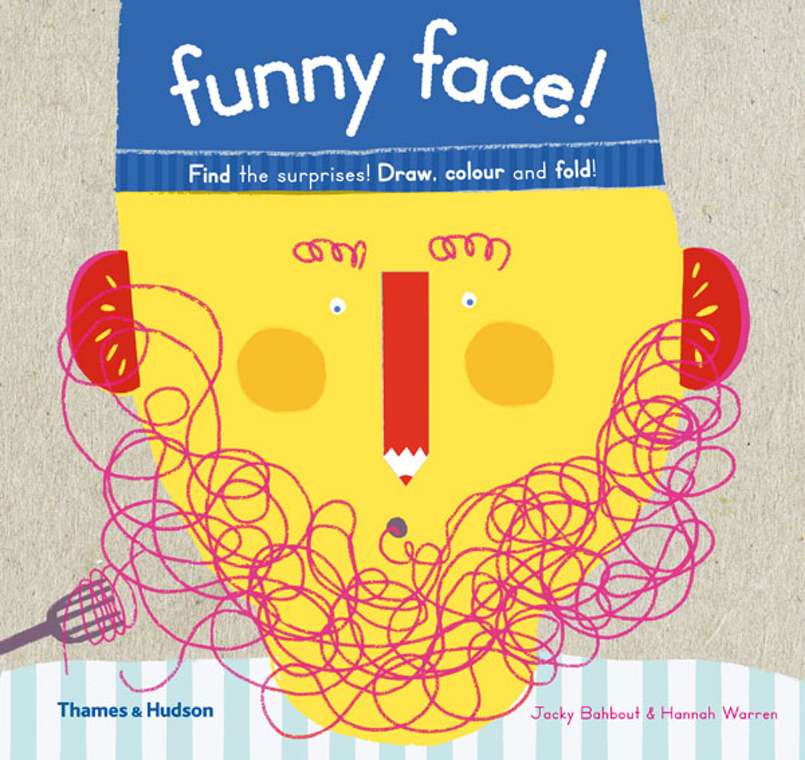 We're celebrating the launch of an entirely different kind of book for the very tiny ones: an interactive one. Funny Face, published by Thames & Hudson, inspires children to fold, colour and draw to make surprising and funny things happen to all kinds of faces on the page.
The book is the result of a creative collaboration between illustrator Hannah Warren and Jacky Bahbout - the author of My Fashion Lookbook and Make art with your Hands and Feet!, both published by Thames & Hudson.
The inspired use of die cuts, folds and split pages helps children reveal the secrets and clever jokes behind the book's design. For example: doodling through a pair of diecut shaggy eyebrows on one picture draws a droopy moustache on a picture on the page below, and opening up a gatefold turns a little boy's tiny ears into giant ones.
More funny faces appear on pages split into three. Turning the sections back and forth creates mixed-up faces with different hats, noses and beards. Pages fold vertically to create characters with large noses or thought-bubble hair. The child is challenged to keep looking until they find all the jokes and tricks. The layout is generous enough to allow children to add their own doodling and colouring too.