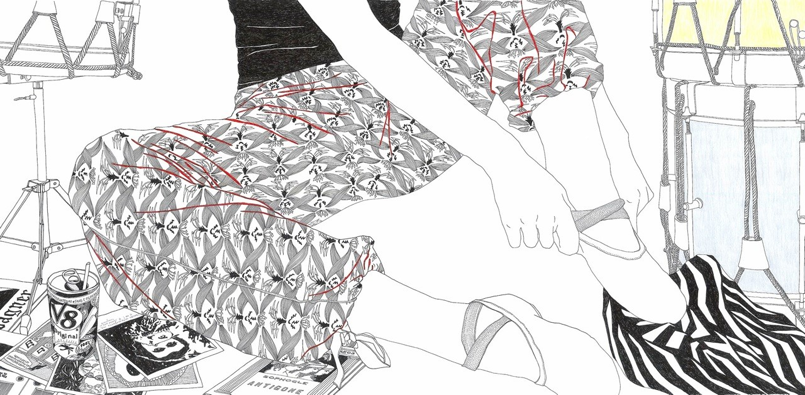 Inspired by Greek temple friezes, Carine Brancowitz created a ten-metre drawing capturing the intimacy and simple everyday life of young dancers for the Paris Opera Ballet.
The drawing was filmed to create a 10 minute video for Paris National Opera's digital platform 3e Scène (3rd Stage) and can be found on their website here, titled Intermezzo.
Carine created a soundtrack to accompany the film by mixing background noises from behind the scenes, such as snatches of conversations, various sounds, & music from rehearsals, with more personal creations, fluctuating between reality and imagination.
"With a poetic approach, Carine Brancowitz likes to represent the grace of youth in her drawings. While she wandered through the corridors of the Palais Garnier and the Opera Bastille, which she considers to be a very apt playground for her work, she was struck by the contrast between the flamboyance and symbolic greatness of the buildings and "this youthful fauna that occupies them, works ardently, almost religiously, with absolute rigour and devotion": the young dancers of the Paris Opera Ballet."