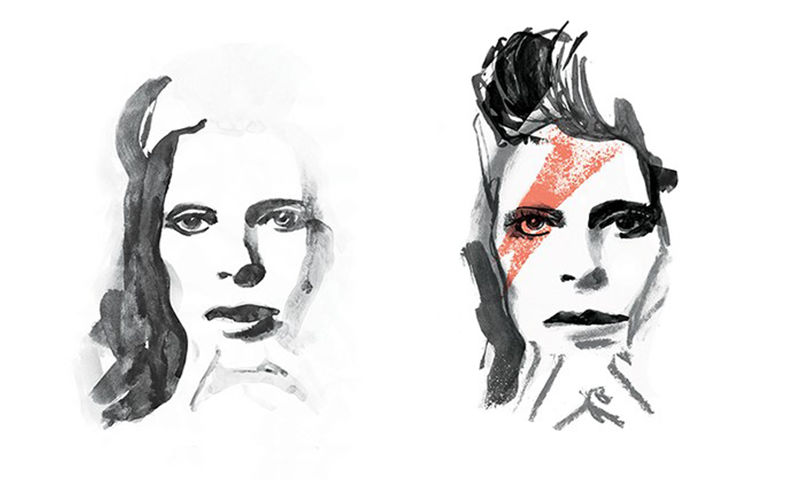 Caroline Tomlinson's latest self-initiated project, Beginnings, focusses on following her illustrative work progress from start to finish.
Using her heroes from the world of music & fashion as subjects, Caroline has been working on the project in between commissions and exhibiting her work acrosssocial media.
Caroline tells Jelly: "The one thing that ties Beginnings together is that each of the subjects are an inspiration to me, in some form. Sometimes an illustration starts as just a brush stroke, or as a range of sketches in various mediums that then come together to form the final portrait. It varies each time."
"With this New Year as another new beginning I wanted to share the project as a work in progress., but I have many more I want to work on. I look forward to seeing how many I can get through in 2016!"
Bowie
Iris
Nick Cave
Jagger
Madonna
Follow Caroline on Instagram to stay up to date with Beginnings: @carolinetomlinsonillustrator
See more of Caroline's work here.