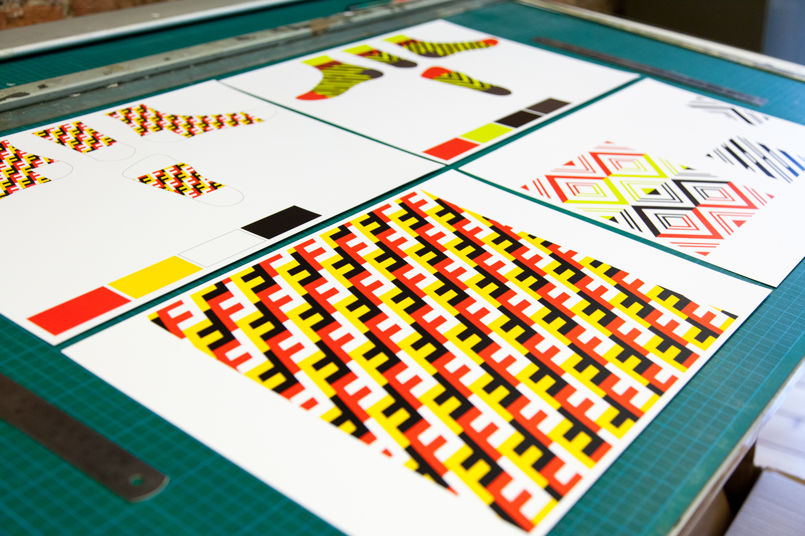 June is fast approaching and the mighty Fireflies are once again gearing up for their 1000km charity ride from Geneva to the Cannes Lions Festival. Cycling across 18 of Europe's highest mountains, the Fireflies are committed to raising money for Bloodwise, a leading charity which funds research into the treatment of leukaemia and cancers of the blood.
Every year, Jelly London's owner Chris Page (above) takes on the gruelling 7 day challenge in memory of his Dad and finds ways to creatively raise funds for the cause. Following on from last year's poster designs donated by Jelly's artists, this year, Chris asked Melvin Galapon and Alison Carmichael to design Firefly Cycling socks to sell via his JustGiving page.
Inspired by 'Sock Doping', a recent trend in cycling where designer socks are produced by big manufacturers and niche, leading brands, Chris decided to ask our Jelly designers to help "sock dope" the Fireflies.
Designed by Alison Carmichael
The limited edition socks are available in packs (one pair of each design) by making a donation of £25 to Chris's JustGiving page. They come in two sizes; Small/Medium (38/40 European) and Large (41/43 European). The socks are currently being manufactured in Italy and will be available for delivery in about 4 weeks.
Designed by Melvin Galapon
On behalf of Chris Page, and all the Fireflies riders, we encourage you to donate to this fantastic cause. The Fireflies are inspired by the courage it takes to fight cancer, a terrible disease that will sadly affect most of us, in one way or another, throughout our lives. These riders tackle the gruelling climbs of the Tour de France with the motto: 'For Those Who Suffer We Ride'.
Please give generously.