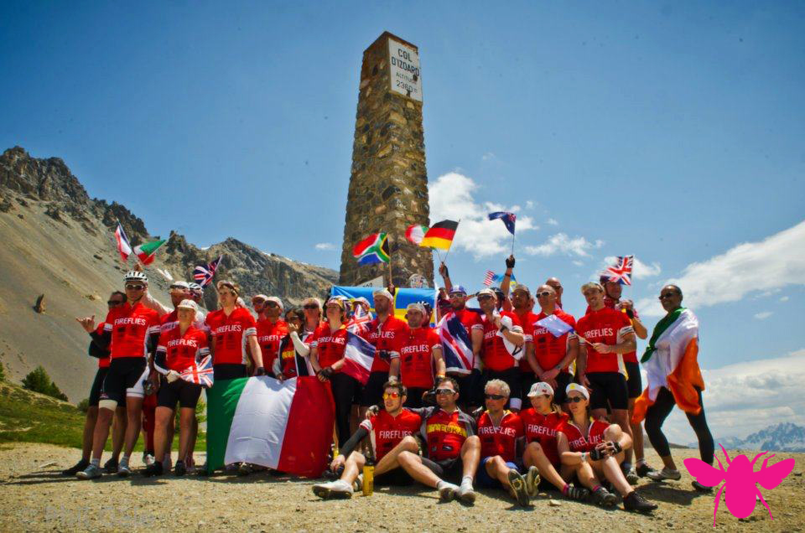 Jelly Owner, Chris Page is once again doing the Firefly bikeride to Cannes to raise money for Research & Treatment of Leukaemia at the Hammersmith Hospital.

"This time last year I was approaching most of you for help in supporting me whilst I did a ridiculous thing - the Fireflies ride across the Alps - well, much to my wife's dismay, I'm doing it again.

Just a reminder of what the Fireflies is about: The FireFlies annually traverse 1000+km across the Alps from Lake Geneva to Cannes, cycling over 18 mountains in just 8 days and arrive during the Cannes Lions Advertising Festival. The FireFlies are committed to raising money for Leuka, a charity formed to support Research & Treatment of Leukaemia at the Hammersmith Hospital, London, renowned as a world leader in the treatment of Cancers of the Blood.
Most of us have been affected by the pernicious spread of all types of cancer, I was spurred on to ride last year by the death of my Dad, who succumbed to it a few years ago and in the year since I last rode I have heard of many more who have been affected. Its not going away yet I'm afraid and only charitable funding will help us to fight it - and the only way to get decent funding is through the efforts of people like the Fireflies.

I'm not going to lie, last year's trip was one of the hardest physical challenges that I could ever imagine undertaking, there were times when I honestly didn't think it was going to be possible to complete the challenge, however the thought of those that were suffering far more than me was what kept me going for the whole ordeal.

It would be wonderful then if you would be kind enough to support me and Lueka again this year then; please visit my Donation page and help me with as much as you can, thank you in advance, I really really appreciate it: http://uk.virginmoneygiving.com/chrispage1"
So, what are you waiting for jellies?