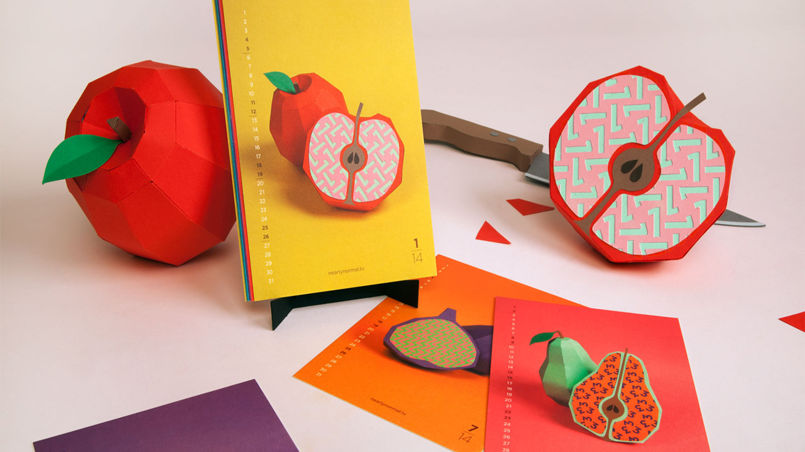 Nearly Normal are "fanatical about craft design." Their hands-on creative studio in central London is best known for producing some of the most playful and passionate paper craft and stop-frame animation in the business. Using their specialist skills, meticulous precision and innovative imaginations, Nearly Normal have reinvented reality through paper crafted universes for some of the world's biggest brands. So, with craft centred at the very heart of what they do, we wanted to know what the word 'craft' means to Nearly Normal.
What does 'craft' mean to you in respect of the work you create?
Hands on! It means that we really can bring our ideas to life, to real life. It's the possibility of escaping from the digital world, creating and shaping materials, sculpting ideas into a tangible reality.
How important do you think craft is in the creation of content?
We are flooded by content every day, we think it is important to create a strong connection with the audience. Our material of choice is paper and paper craft has a very unique tactile organic feel to it, it feels real therefore it triggers the audience's curiosity. On top of that, we love the results we can achieve with lighting and not having do too much in post production, for us it feels it has more integrity.
Why, when and how did you get into paper craft animation?
About 7 years ago we were doing a job for Blackberry - It was a series of animations where we were trying to emulate the paper craft effect digitally. It was what the client wanted at the time but we thought we could get a better result if it was done for real. After the job was finished we did the short film "The Wolf I Used To Be..." entirely out of paper, it was quite a challenge for the amount of work it required but it was worth it in the end and that's what motivates us - "the bigger the effort, the better is the results."
What's the process you go through to create your animations?
After an initial brief from the agency, we work on a mood board for the art direction followed by style frames and a storyboard. After the storyboards are approved we then start to work on the design and 3D modelling of the characters and objects in parallel with an animatic to set the look and duration of each scene. Once the animatic and all the objects are approved by the client, we start the paper craft production and building of the scenes. Once the scenes are ready we then start to shoot, animating it frame by frame followed by the post production where we put all together.
What's the biggest challenge you have faced working with paper?
Paper has memory, so you cannot mess with paper! It's a very delicate material, it wears out and gets dirty really easily so there is not much trial you can do with an object before it's already damaged. Most of the time we need to get the shot right on the first take.
What's your favourite job/project you've worked on so far?
The Wolf I Used To Be... The story of a wolf curious about the big city and tired of life in the forest and who ends up yearning for his past again. A magical and instigating tale that needed to be told through a medium that was unique and fascinating.
And finally, do you have plans to explore working with any other materials?
As much as we love paper we also love experimenting with different materials and techniques and that's what inspires us to continue creating. Although paper is, and always will be, our preferred medium at Nearly Normal.
Fancy working with Nearly Normal or want to hear more about our roster? Get in touch!