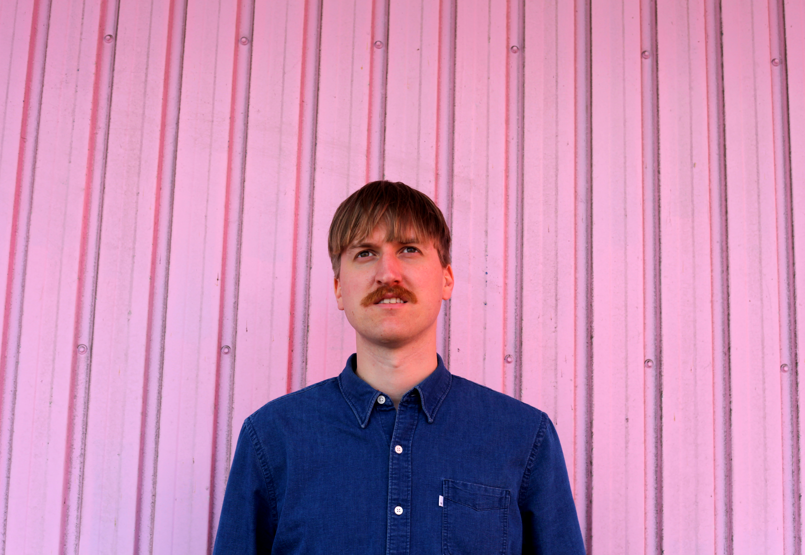 It's the second week of Craft Month, and with this comes a new Q+A with animation director Matthew Cooper, whose marvellous work spans a variety of techniques including stop-motion animation.

His title sequence for Noel Fielding's Luxury Comedy 2 (gif below) won the prize for best titles at the Royal Television Society Craft Awards... we'll give you a peek into the award-winning creator's mind below.


Tell us a bit about yourself and how you became an animator.
My first proper steps into working with animation were at Central Saint Martins, I went on a bit of a detour while doing my graphic design BA and got into experimenting with different kinds of motion work which included stop-motion. That led to studying animation at the Royal College of Art, which was fantastic as it really focused me on honing ideas and storytelling.
A large amount of your work utilises stop-motion– is there a reason why you prefer this method?
I'm interested in all forms of animation really, but I like the fact that stop-motion involves working with tangible objects. It's fun being able to realise ideas in three dimensions and then be able to handle them and play around with them... and then inevitably accidentally break them.

What's your creative process when it comes to animating?
It totally depends on the project, sometimes on smaller scale work, I've 'literally' taken a hands-on approach and animated everything myself. I've also been lucky enough to work with some seriously incredible animators (including the animation supervisor of 'Isle of Dogs') who've brought my work to life.
What type of brief or project do you enjoy working on the most and why?
Although its a beautiful thing to have a lot of freedom on a brief, I quite like the challenge of having a set of restrictions to work around. I think it's very healthy for my 'creative process' and it tends to force my ideas down new avenues that I wouldn't necessarily pursue of my own accord.

We love your work on Noel Fielding's ident for Channel 4's, 'Luxury Comedy.' Did you have much creative freedom with this brief?
I previously made some plasticine segments for the first series of the show and while I was finishing up new scenes for the second series, Nigel Coan (the series director) and Noel Fielding liked the idea of making the shows titles entirely out of plasticine too, feeling it fit the hand crafted spirit of the show. The designs were loosely based on paintings Noel Fielding had done of the characters, but apart from that I was given the theme song recorded by Serge Pizzorno and a lot of freedom to interpret it.
More importantly… Who came up with the singing dolphins?
I think the singing dolphins were actually arrived on from a conversation I had together with Noel Fielding. I seem to remember there was some talk of jellyfish instead of dolphins at one stage.

Last but not least… It's mid-afternoon, you crave a snack: Savoury vs Sweet?
Savoury every time, cup ramen is a hot drink and snack combined!


And here are some 'making of' / behind-the-scenes shots from Matt's animations... enjoy! And if you'd like to meet Matt in person to learn more or discuss a brief, drop us a line anytime at erika@jellylondon.com