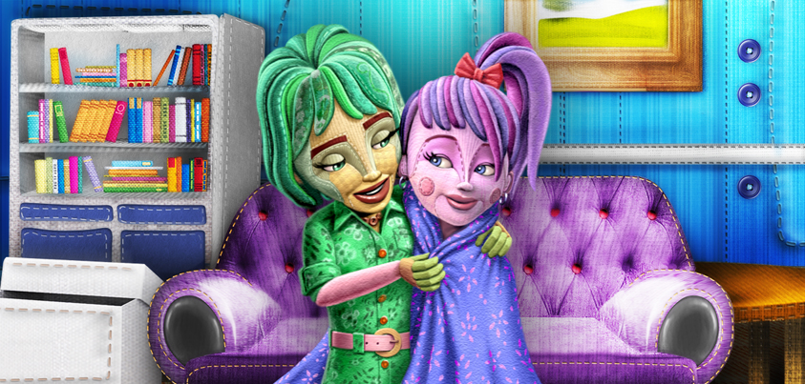 In Ad-land these days, many brands are exploring their own heritage as a way of tapping into the nostalgia we all associate with certain products. The best way to present & to share content directly with a consumer is in a social way & the functionality of Facebook timeline now allows brand's to better describe their own story. Ogilvy One London has commissioned jelly's own talents, Tom Connell & Neil Duerden to illustrate some complex photo shop stills of the Comfort-characters we have all grown to love.
Whilst Tom was tasked with creating the actual family, Neil created the backgrounds – both crafted each & every part of their compositions from fabric in a patch-work style. Each artwork that they carefully composed belongs to a different year on the brand's dedicated timeline; jump back to 1947 & you will find 'Great Grandma roping the family together' in an aged-sepia shot. If you click to 1952 you can experience a 'Festive surprise' but fast forward to 1970 & you can witness some 'wise words from Great Grandma,' its only in 1975 that we hit Technicolor in time to catch a 'Bedtime story for Dad.'
A delightful project that uses character charms & social media to tell a comfy story.