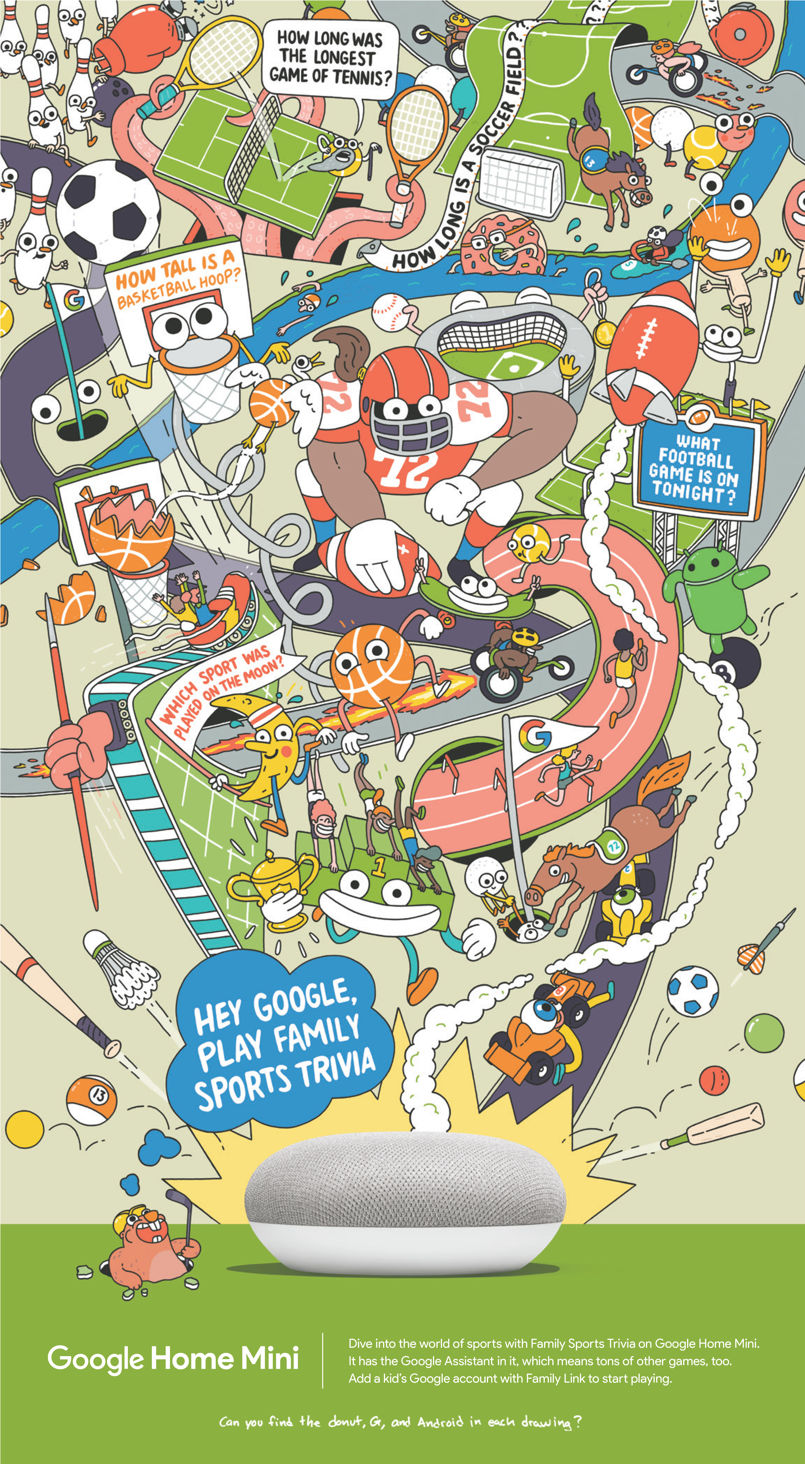 There are tons of imaginative games on Google Home Mini tailored towards kids, just waiting to be discovered...

Google Home Mini & The New York Times teamed up to bring this feature to life via intricate and explorable imagery by a series of artists, each themed around one of the different types of kids trivia game that the device offers.

A host of talented artists were involved with the project, including our very own Damien Weighill, who was given the task of bringing to life the Family Sports Trivia game.

Queue a whole host of sports-related illustrations, from footballs, basketballs and tennis balls, to baseball bats, darts, golf clubs and horses as well as rogue trophies, running tracks, podiums and rivers… there wasn't much Damien didn't cover.




The main 'call to action' the ad wanted to achieve was prominently placed right next to the Google Home Mini, "Hey Google, Play Family Sports Trivia" along with smaller related questions that one might ask Google, peppered throughout the illustration.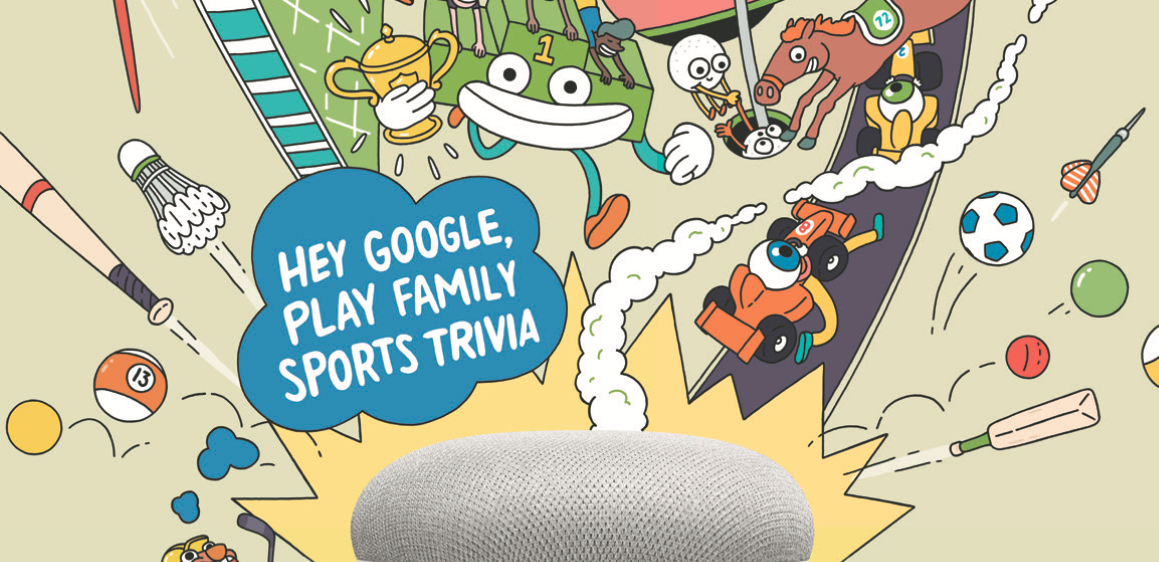 We love the way the illustration feels like it's bursting from the device, as well as how much detail has gone into the image… no matter how many times you look at it, you'll be sure to find a delightful new surprise to feast your eyes on!

Check out more of Damien's work here.