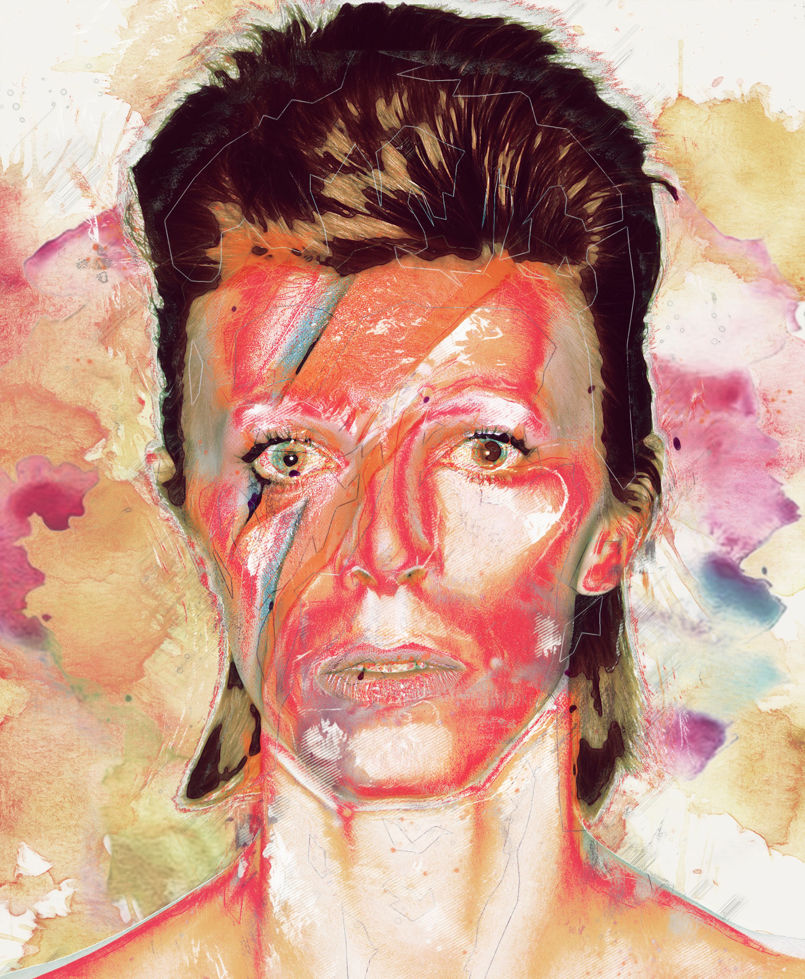 The tragic news that David Bowie lost his courageous battle with Cancer at the age of 69 sent shockwaves across the globe.
The iconic entertainer & visionary has, without doubt, influenced each and every creative alive today, and will continue to inspire generations to come.
Many of Jelly's talented artists took to social media to pay tribute to the legendary Starman through their art...
David Bowie, 1947 - 2016
Ziggy Stardust by Si Scott
King Jareth by David Buisan
David Bowie Portrait & Sketchbook by Caroline Tomlinson
Bowie by Joe Waldron
Bowie by Kitchen's Jo Ley
Ziggy Stardust by Kitchen's Neil Duerden
Starman by Tony Wilson