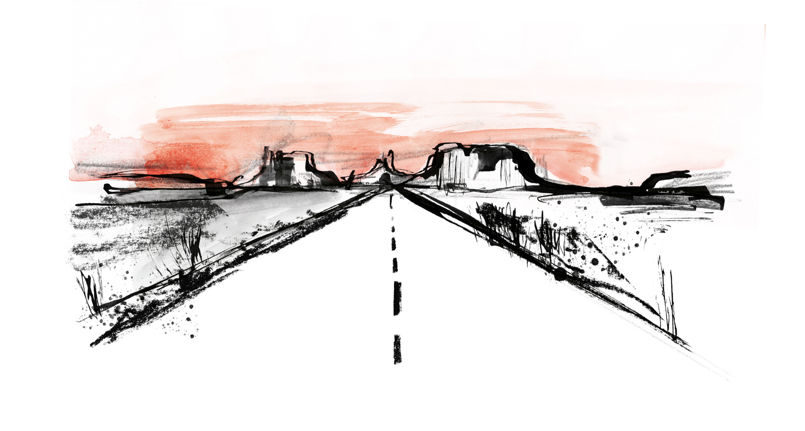 Caroline Tomlinson is known for her expressive, inky illustrations, which often focus on fashion and portraits. So when she was asked to illustrate a WILDSAM Field Guide focussing on the Desert Southwest, Caroline was excited to extend her portfolio to feature landscapes, and even wildlife and insects.
"The Desert Southwest is the place of ancient heritage and geological grandeur. It's a region of solace and inspiration and reinvention, of New Age seekers and red rock adventurers, of artists and poets and astronomers." - WILDSAM
Using warm hues of oranges and reds, Caroline's watercolours really capture the heat of the desert. From silhouetted cacti on the horizon, to lizards and scorpions, take a preview scroll through Volume 1 of WILDSAM's new American Road Trip Series...