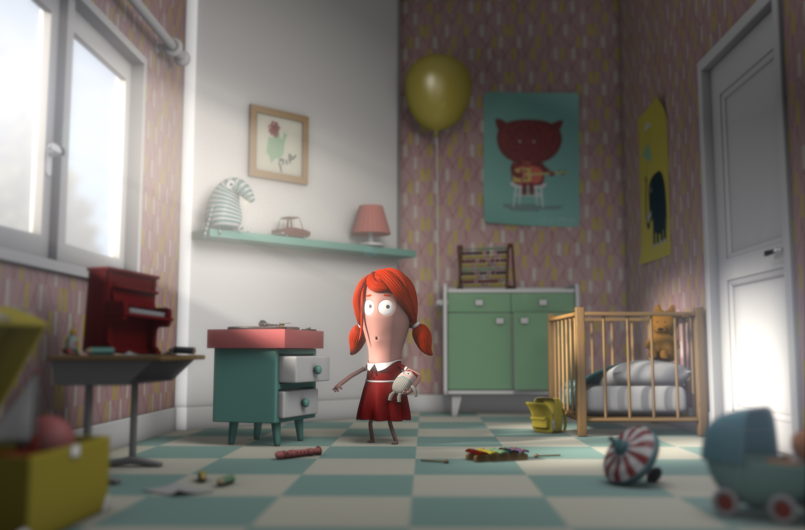 Job, Joris & Marieke's A single life has been shortlisted for the Academy Award for Best Short Animated Film 2015!
Directed, animated and produced by Job, Joris & Marieke, A single life is all about Pia, who after playing a mysterious vinyl single is suddenly able to travel through her life at different ages and stages all within the space of one song. (Pretty impressive)
With Job, Joris & Marieke's stunning character designs, beautiful music and vibrant animation we really aren't surprised those people at the Oscars love Job, Joris & Marieke as much as us!
Job Roggeveen (1979), Joris Oprins (1980) and Marieke Blaauw (1979) founded their successful studio in 2007. They create animation films as well as animated and illustrated advertising campaigns – if you're a Londoner you can't have missed theTfL contactless campaign they did with us and M&C Saatchi that's cheering up the London Underground this summer.
Their work has been selected by many international film festivals. They gained international recognition with films like MUTE (short animation, 2013), which won the audience and jury award of the Holland Animation Film Festival (HAFF), audience award at the International Film Festival Roanne and Best Animation at Playgrounds. They are one of the initiators of the animation series the TUMBLIES. They made several music videos for Happy Camper (the music project of Job Roggeveen), a.o. BORN WITH A BOTHERED MIND (2010), which screened at over 50 film festivals.