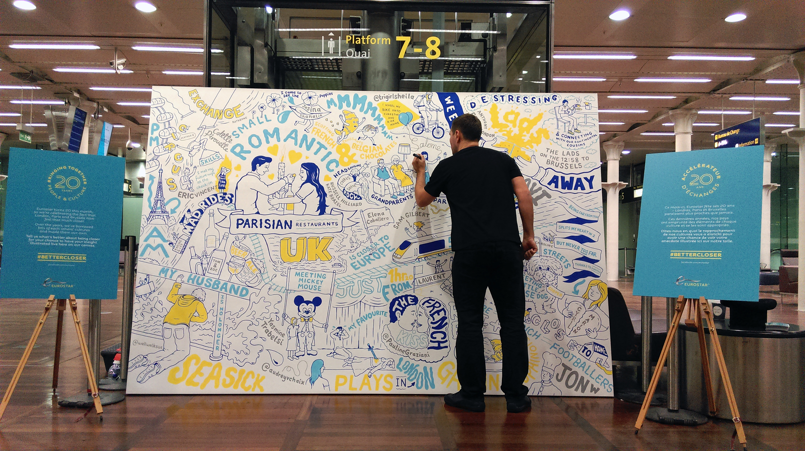 Matt Johnstone illustrates for Eurostar's 20th birthday
This year Eurostar turned 20, and to celebrate they asked jelly's Matt Johnstone to do a special live event in the Eurostar departure lounge.
Working directly onto a large canvas Matt spent the weekend illustrating the comments of Euro Star customers, about the 20 year relationship between London, Paris and Brussels, bringing people and culture together.
Customers were asked to submit comments about what it was they loved about the famous cities, and how they felt the Eurostar had connected the cities and unique cultures.
Matt said,"I enjoyed looking through all the comments on the postcards that people had supplied and picked out the ones that made me laugh or evoked images into my head that would be fun to draw."
If you live in London you'll have no doubt seen the 20 years of Eurostar #bettercloser campaign on the underground, but you might not have seen Matt's work in the Eurostar departure lounge, at St Pancras International. So here is a little sneak peek of the man himself at work.