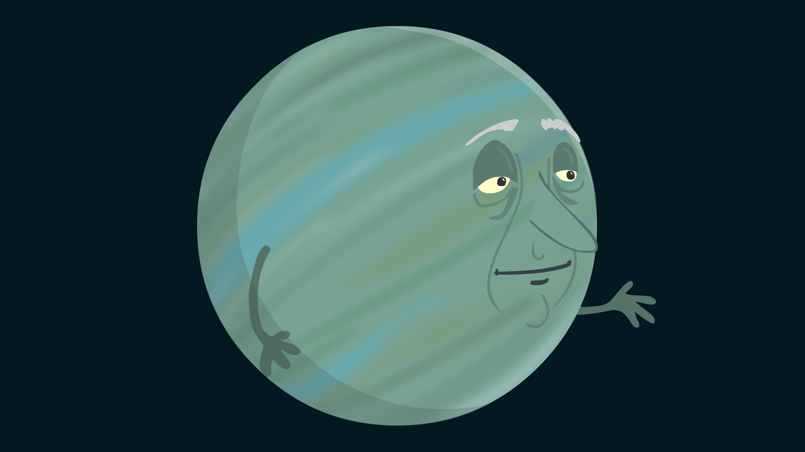 Experience a rogue planet expedition through time and space, courtesy of Oxford and Cheung.
There has been a rogue planet eruption of positive social media responses to the latest educational animation that jelly London's quirky animator, Karen Cheung has created for Oxford Sparks, which is an Oxford University project. This time we see our little green protagonist, Ossie, taking a trip into the darkest depths of space.
Karen was given a few visual references, video clips and a very detailed script to guide her style before commencing the task of conveying planets in her animation in an engaging manner. The Oxford Sparks exo-planet animation is aimed at getting across several key ideas in just two minutes, including, the new idea that the early years of our own Solar System were chaotic and secondly, that the variety of planets around stars other than the Sun is enormous, much greater than we would have expected just a few years ago. To do this, Karen's character needed to travel through time and space (about 3.8 billion years ago to be precise, which is about 700 million years after the formation of the Solar System)!
It's another thrilling ride that is going down well from an engaging, educational perspective in the classroom as well us enlightening us creative folk up in jelly London HQ, and anyone who has a passion or even the slightest interest in science to be fair. Enjoy, courtesy of Oxford Sparks and Cheung.