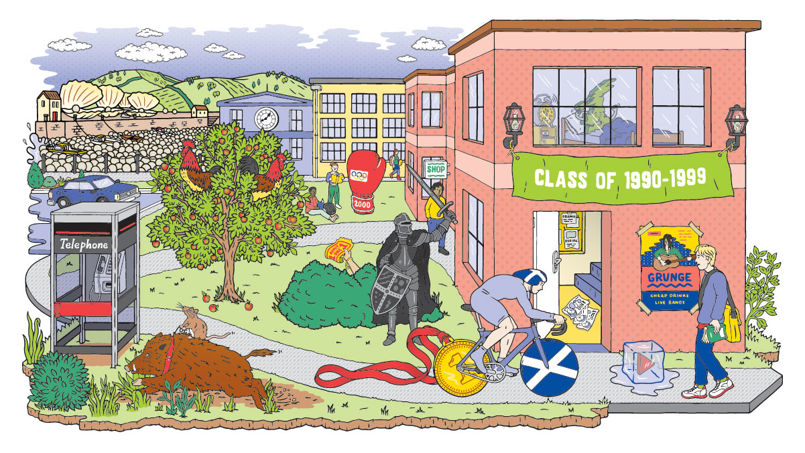 Matt Johnstone was commissioned by MSL Group to help evolve a game they built for EY last year called Cryptic Campus.
The game includes simple cryptic puzzles which are linked to a particular university campus. This year's version, which is now live, shares the same concept, but targets a broader range of universities – 78 to be exact. Students can get involved for the chance to win up to £7.5k for their student society.
Matt was asked to create 10 dense & detailed images for the game, each comprising of 10 cryptic clues. The theme for each image is a university in a particular time period, ranging from the 1600's to the 2000's.
Can you uncover any clues?