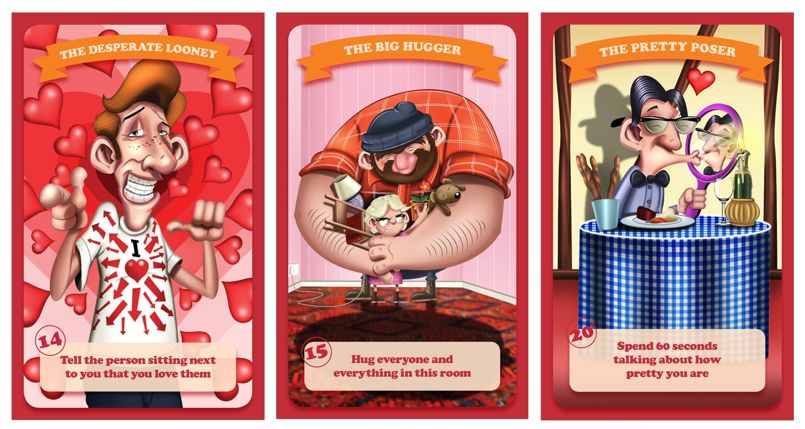 We designed this set of humorous forfeit cards for creative advertising agency, 101 as part of their latest promotional campaign for oat-based breakfast cereal, Ready Brek.
101 wanted the new campaign for the Weetabix-brand cereal to appeal to 7-10 year olds; apparently the pre-teens like making grown ups look silly, so the agency developed the forfeit cards concept.
Our jelly house illustrator, Mark Otton with help from our new artist, Tom Connell developed each forfeit card with a bright coloured character scenario, including the 'Crazy Cat Lover' and 'The Tongue Twister'.