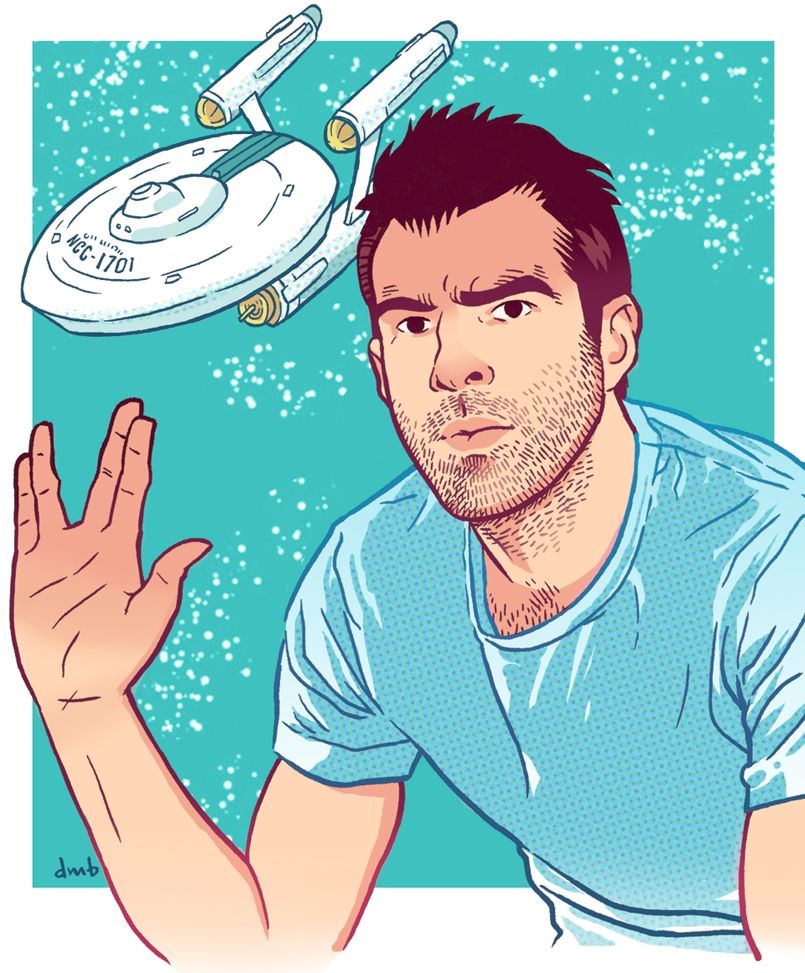 David Buisan is a talented Spanish illustrator, heavily influenced by comic books, sci-fi, fantasy and all things psychedelic. David has developed an electric hand-drawn comic book style, which has become popular in both the UK and Spain. He has been published in Spanish Magazines such as H, El Barcelonés and online in Guapo. He's also worked with brands like Damm Beer, Virgin, Nivea, UMTV, Bess NYC, Maxim Magazine, RyanAir and Hearst Group.
We interviewed David so that our readers could get to know a little more about him and his work…
Tell us how it all started, David.
It was quite chaotic and random... I was drawing for myself for several years, then I decided to make a website/portfolio. First, I collaborated with non-paying magazines, then commissions started to come in, and then, Jelly London came along!
What's a typical day like for you?
I'm not a morning person, so I leave the easy work to the morning: answering emails, looking for visual references, finishing illustrations that I worked in the day before. Then, in the afternoon, I focus on the hard work like sketching, drawing, and adding colours.
We'll agree with you on the morning part! How do you come up with all your new concepts?
I have a visual archive, full of pictures I find on the internet; artwork, ancient paintings, etc., but 50% of the time, I don't have to use it. When I'm reading the client's brief, an idea will simply pop into my mind.

What have you been working on recently?
I worked on the Children In Need campaign for the Post Office, some illustrations for Vogue Japan, and a little collaboration with Reebok Spain.

What do you love most about your job?
I love that every commission is different, I learn a lot from each one.

What is the most challenging part?
Deadlines! Sometimes I have to become a magician so I don't miss them.

You've got an impressive portfolio, can you tell us a little about what it was like to work for such big clients?
Thank you! That's challenging too, I don't want to disappoint clients and I always want to do my best. But it's always really exciting to work with different clients.
How are each of your projects special to you in their own way?
It depends on the mood that I was in at the time of the project. Sometimes I end up hating a particular work, sometimes I absolutely love it.

What do you think will be the next 'big thing' in illustration?
I think there are two major trends at the moment: a more realistic-painting-retro style, and a more design-minimalistic style. I have no idea where the field is heading, it never ceases to surprise me!

What do you think illustration can do that other mediums can't?
You can picture any idea; the weirdest thing that comes into your head.
What would be your perfect brief or dream client?
My dream client is the client that has no amendments to the final drawing! *laughs*
What have you got planned for 2015?
I have some exciting projects involving movie posters that I can't talk about yet!
Ooooh, the suspense is killing us! So, now for some fun facts about YOU…
What's your favourite snack whilst working?
I don't usually snack, but I do smoke.

What's your favourite music to work to?
Celtic folk music. It's quite relaxing but not soporific.

Interesting! What's your favourite decade and why?
The 80s. My favourite movies and TV shows are from the 80s!
Agreed! Describe yourself in 3 words.
Nerd, geek, cheerful.


Tell us something about yourself that we didn't already know.
I really believe that every kind of pizza in the world tastes good. I've never seen The Lion King. I'm an obsessive trekkie.
Never seen The Lion King!? We must change that, David! Thanks for your time.