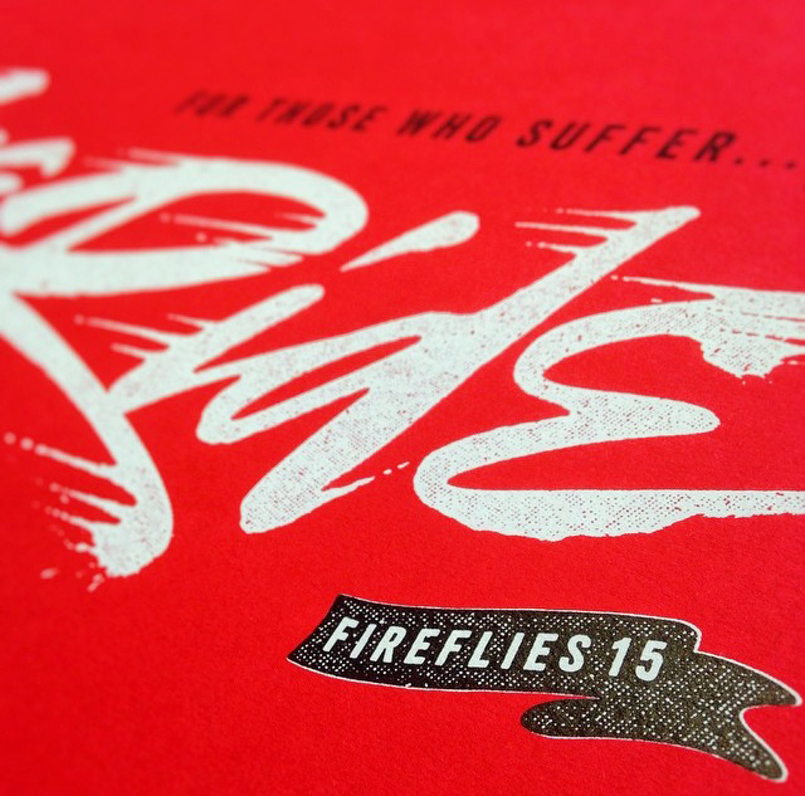 Chris Page, owner and founder of jelly London, will be riding the Fireflies Tour for a third time this year to raise money for Leukaemia & Lymphoma Research.
To support the cause, two of our most sought after artists, Alison Carmichael and Steve Scott, have each designed 50 limited edition posters which will be sold exclusively via Chris' fundraising page.
The annual Fireflies Tour, which has been described as "running a marathon every day for 8 days, but only going uphill", trails 1000+km across the Alps from Lake Geneva to Cannes.
Chris, who has been training for the event since last year, tells us that he will be taking part again because "cancer just isn't going away." He says, "when I first took part, I rode to commemorate my Father - as it was him and his generation that I had to watch pass away or suffer with the illness. Well, now it's my generation that is being affected - and it won't be long until we are all affected by the disease in some way or other."
With the help of award-winning hand lettering artist Alison Carmichael and top illustrator and director, Steve Scott, Chris hopes to raise money to support Leukaemia & Lymphoma Research and help to make the world a better place for blood cancer patients.

Alison, has designed an evocative version of the Fireflies motto: 'For those who suffer, we ride', which has been screen-printed by London Screen printers the Tuckshop onto 270 Gsm Colorplan Art Paper. Only 50 prints have been made, and all are signed and numbered by Alison herself.

Steve has illustrated a quirky alpine cycling scene depicting the Fireflies riding through the mountains. These have been Litho printed by Pinnacle of London, also onto 270 gsm Colorplan Art Paper and are signed and numbered by Steve. Again, only 50 have been made.

Please help to support Chris on this year's ride by heading over to his fundraising page and donating whatever you can give. If you wish to purchase one of Alison or Scott's limited edition, signed posters, simply add "ALISON POSTER" or "SCOTT POSTER" into the comments box, and donate £45. P&P will be personally paid for by Chris.
Thank you.