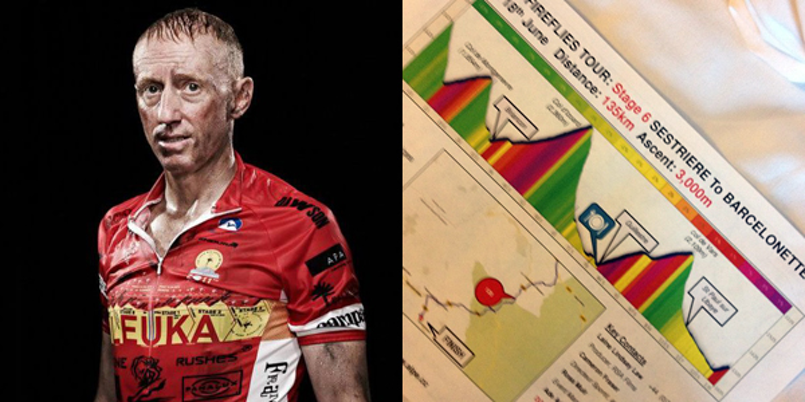 Our Founder & Director, Chris Page is currently in the 12th annual FireFlies Tour; 8 days of cycling from ITALY to Cannes, 1000+km across the ALPS in aid of Leuka. Inspired by the courage it takes to fight cancer, the tour riders tackle the most gruelling climbs of Le Tour de France.
A few words from Chris:
Ten years ago my Dad died of Cancer. Although its been while now, there's not many days when I don't think about the way he suffered and fought the disease, it was an ardours and harrowing experience.
I figured that it was long overdue for me to do something in his memory. So I've done something stupid. I've agreed to join the Fireflies and cycle this June from Evian to Cannes (via Italy!).
Myself and several other like-minded fools will be leaving on the 11th of June 2012 and cycling for 8 days through mountainous terrain in Europe to raise money for Leuka, the charity that helps those people with blood cancers.
Those of you that have know me for a while will realise that my lifestyle hasn't always been one best suited to a challenge like this so I'm training hard and although I fully expect to be a gruelling experience, I'm excited at the challenge.
We've been keeping up with Chris's progress online, and now there's only a few days left until Chris finishes his journey. If you'd like to support Chris, and Leuka, please donate via Chris's Virgin Money Giving profile.
We're really proud of Chris and the Fireflies team! Keep pedalling!