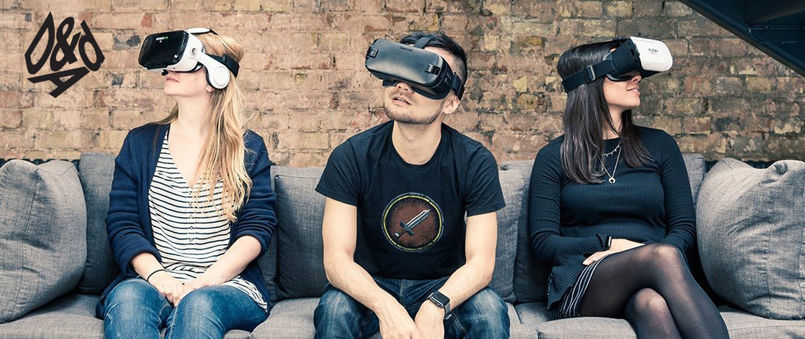 Virtual reality and augmented reality have earned a lot of attention over the past year or so, both promising tremendous growth across a wide range of industries. But as more and more brands and agencies start embracing this technology, how can animation shape the way that VR and AR is created and experienced?
Jelly London's animation studio The Kitchen have teamed up with Uber Digital to explore the future of technology in animation in this unique talk for D&AD New Blood Festival 2017. During the talk you will discover and learn about The Kitchen's diverse use of animation techniques within the commercial landscape, including 360 video, as well as explore the future of animation within VR/AR with the Uber Digital team. There will also be time during the second half of the talk to interact with some of Uber Digital's top-notch tech toys and to meet/speak with both teams. Interested already? Reserve your place here, or keep reading...
We are also asking students to get involved with the conversation by creating an optional, innovative proposal for their dream brand or client using animated VR and/or AR as a basis for the final content. Whether it's an experiential campaign, PR stunt, computer game or something never-been-seen-before… Let your imagination run wild and impress the team with your creativity and innovation. (Bonus points will go to those who take inspiration from this year's D&AD New Blood theme "Facing the Future" and aim to tackle, for example, global issues like climate change and poverty through their submission.)
The brief is optional, but if you fancy getting involved, please send your proposal and any assets to tasmin@jellylondon.com by Wednesday 28th June. The most impressive brief will be showcased during the talk on Wednesday 5th July.
The Future of Technology in Animation with VR Brief
Date: Wednesday 5th July 2017
Time: 13:30 - 14:30
Meet at D&AD Festival Info Hub (click below): 13:15