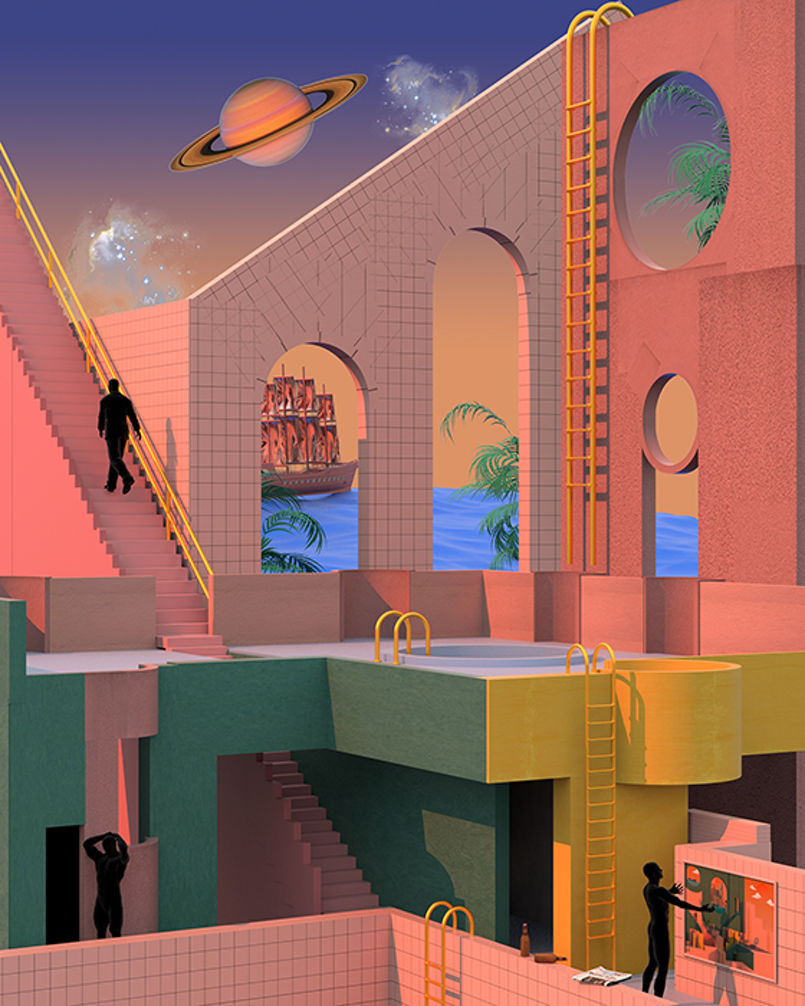 Back in 2014, we launched 'Futures'. The aim was to not only find the best new talent to represent but to help launch and grow their profiles, all the while connecting them to the right commercial briefs for their work.

Nicki Field, Head of Illustration here at Jelly London, gives an insight into what Futures is all about.

Why did you start Futures?
We decided to launch Futures to give artists an early leg up into working commercially. There's so much talent out there - from graduates, artists from other backgrounds, artists moving disciplines – all trying to break into the industry and it's really tough to get a break. We've always tried to get involved with associations such as D&AD and YCC and to give as much of our time as possible to universities with the vocational side of the creative industry. Seeing superb work from artists who are just starting out is so inspiring.

I used to recommend to artists just beginning to freelance themselves, to go out there and try it on their own for a year or so. To the learn the ropes and build a foundation of experience – it can be valuable to understand how an agent can help you by trying it all out yourself first. But it can be really hard. Futures was a bit of an experiment to start but we cared a lot about trying to do it – we launched with 3 very recent graduates and part of me thought it would be too early for them to work alongside an agent. But actually, it's been a really brilliant ride.

How did you go about finding Futures talent?

We're always looking. I remember seeing one in particular of Alex Tait's screen prints at his D&AD New Blood show back in 2014 and it stuck with me. We invited him in to talk to us and with only having 5-6 key pieces, I just had a gut instinct about his work – there was something about it. And his attitude and personality, you could tell how driven and switched on he was. We went from there.

Charlie came across Chervelle's work at New Designers in Angel and after speaking with her, we knew we wanted to work with her – there was just something so unique and fresh about her character work. Mariana came to talk to us after working a few years as a graphic designer and with a developing body of illustration work, with an ambition of doing that full time. Joe Waldron had interned with us previously and catching up with him, we fell in love with his sketchbooks all over again.

Each year we try to cover as much ground as we can with graduate shows and scour the web to see what we can find. There's some extraordinary talent out there – but maybe it's not quite a whole folio yet or only at the start of where we can envisage it going. That's really what we try to look for. That and a feeling in our gut when something excites us.
Why is Future's important?

There's so much talk out there about supporting young talent – our job as agents is to support our artists whatever stage they are in their careers. A lot of the artists we work with are established but need help with their project management or paperwork as well as us hustling to find them new work avenues. It's nice to break the cycle of expecting an artist to have done all the groundwork themselves before they are in a position to find an agent. We can work alongside our Futures artists right from the start of their commercial career.

So often a fully realised portfolio, previous projects or the brand association they give is needed to sell artists in on projects – especially if they are campaigns. We know that our Futures artist's don't have this necessarily yet but are confident they will. Until they do, clients can lean on our experience as an agent and it also gives clients a route to finding new artists in a neat way. By earmarking them as Futures, we're basically saying, "look these guys are really interesting and we think they're going to be ones to watch.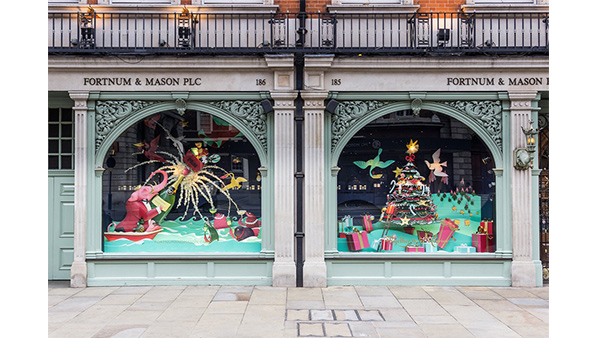 We'll work closely with the artists to help hone their process and develop the most flexible working method, curate their portfolio and gate-keep on the right kinds of projects. We have also had artists who we've really enjoyed working with but they have developed in a different direction – and that's okay too.

That's the bit about my job I totally love – helping to strategize with an artist, support them, help guide their direction and hopefully the proof is in the pudding with some super nice jobs and a tight agent / illustrator team.
Can you name a few of your favourite Futures projects?
Chervelle Fryer's Fortnum & Mason campaign with Otherway was a total dream project. The art director Thomas saw Chervelle's talent for character and we worked closely to create a huge Christmas frieze which was Fortnum & Mason's brochure and Christmas window display. The storytelling and the layers of narrative was just perfect for Chervelle's character style. She also did a wonderful recent TFL poster. The Bombay Sapphire 'Gin of Ten Journeys' campaign with AMV BBDO was a perfect storm of the right kind of brief for Mariana Rodrigues. To see special OOH builds of her illustrations around London was so wonderful. We've since gone on to work with The Partners (now Superunion) for limited edition packaging for Nespresso. Joe Waldron is developing some self-initiated pieces in a really beautiful and interesting direction that I'd love to find the right project for. Alex Tait did a brilliant project with the Hyundai department store in Seoul with one of the characters being used for a 40ft high inflatable Alice in Wonderland character. Sometimes it's the budget that makes you feel great for the artist and sometimes it's the output – but when it's both and you know you've both worked together to make it happen, that's the dream.

You've recently launched Tishk – what made his work stand out for you?

Tishk is fantastic. I love that he has found his visual style via a different route into the industry, he originally studied physics then retrained in graphic design. There's something really ethereal and cinematic about his creations and he's still at the very start of where his work can take him. He's coming into working commercially from a slightly different direction than our previous Futures artists - he has a growing presence, Instagram is now such a driving force – our job is aligning him with the right client and brands to really elevate his commercial career.

Where do you see Futures going?
To keep doing what we're doing. The industry is changing all the time but there's always new artists. For me it's less about ensuring we sign X amount of Futures artists each year – we actually didn't for about 18 months - because it needs to be the right talent and the right fit.
Saying that, I'd love to have a Futures lettering artist or to find somebody really doing something unexpected with their creative work or a discipline that we can see a space for in the market.
Any exciting projects coming up?
In the very lucky position to say, yes, always! Mariana has another campaign under wraps that's launching soon and we're talking about some super exciting potential projects with Alex Tait. With our current Futures, Chervelle has something complete but under wraps too - and already talking about a couple with Tishk. Watch this space.