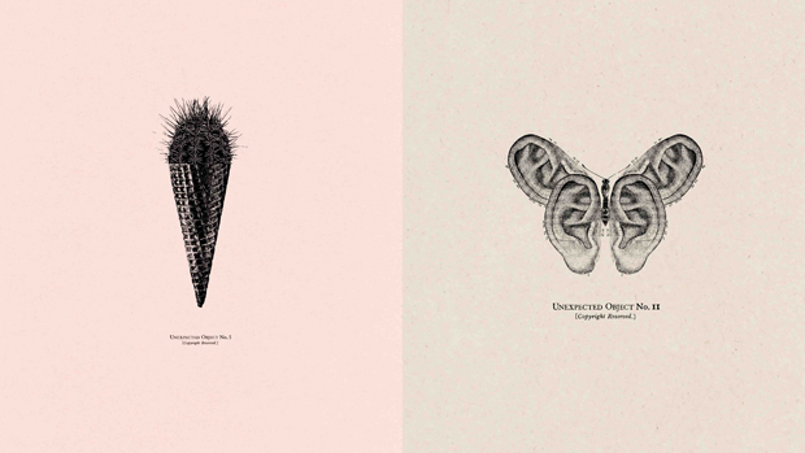 Jelly artist, Gregori Saavedra has created a series of Unexpected Objects, compiled of many weird and wonderful things; ear butterflies, Chanel gas masks and beetle remotes to name a few...
We have just three, limited edition Unexpected Objects prints to give away to our jelly followers!
To win one of these fantastic prints, all you must do is give the unexpected object a name! It could be a play on words, or something totally fantastical - let your creativity guide you!
Simply fill out your name, email address and chosen name here!
To name and win an Unexpected Object 2 print, start your entry with "I name object 2..."
Click here to enter
To name and win an Unexpected Object 3 print, start your entry with "I name object 3..."
Click here to enter
To name and win an Unexpected Object 5 print, start your entry with "I name object 5..."
Click here to enter
Terms & Conditions
1. Simply enter with your answer, name, email address via our submission form to enter the competition.
2. Prize is courtesy of Gregori Saavedra, represented by Jelly London (a trading name of Three Blind Mice limited). All copyright is reserved by the artist.
3. Three winners will be chosen by Jelly London and Gregori Saavedra; each will receive one print.
4. Competition ends Friday 27th July 2012. The winner will be notified by email and will be required to provide address details for receiving the prize.
5. There is no cash value for this prize.
6. Jelly London is not responsible for electronic transmission errors resulting in omission, interruption, deletion, delay in transmission.
7. Entries can only be submitted via the submission form. No other entries will be accepted.
8. By submitting an Entry, it will be necessary for you to disclose basic information concerning your identity, including your name, address and email address, (if applicable). Jelly London recognizes that you do not intend for the information supplied to be utilized except as may be necessary to meet the requirements of the Competition. Therefore, we hereby confirm that (a) we will not sell, rent or trade any participant information to other companies; (b) we will not disclose your information to anyone, except in connection with facilitating the goals of the Competition; (c) we will follow any written instructions provided by a participant which are intended to protect or limit the disclosure of the participant's identity.
9. By submitting an Entry, you give Jelly London permission to communicate with you via email in the future. Option to unsubscribe will be available.