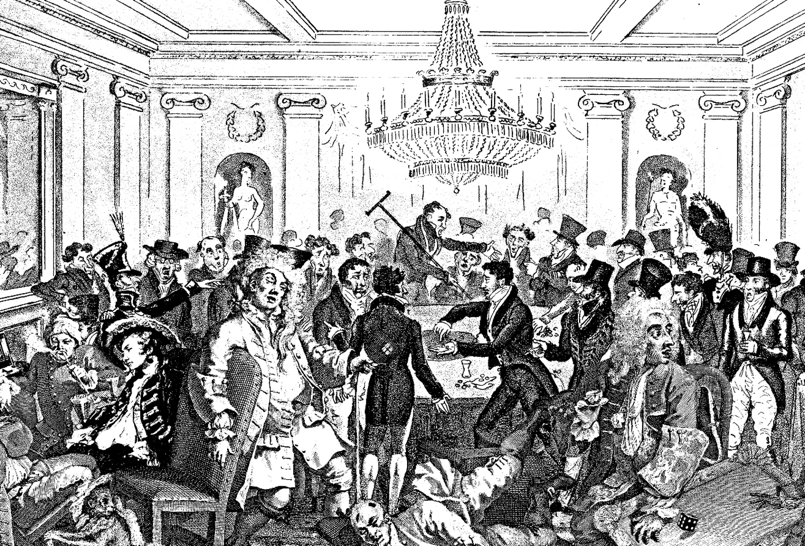 In amongst their many cultural experiences, The British Library host exhibitions to inspire creativity, so when they revealed their Georgians: Life, Style and the Making of Modern Britain show, the intention was to celebrate the British history of fashion, architecture, theatre and dance. Over 200 unique items were displayed from the first ever British fashion magazines to theatre tickets, interior design portfolios and masquerade masks.
Gregori Saavedra was commissioned to create original work for the exhibition. Gregori took inspiration from the collections to create a range of playful illustrations which display the everyday life of the Georgians. He found this to be a challenging brief but felt privileged to be able to re-construct this chaotic and uncertain period in history.
The exhibition will be open until March 11th 2014 so head on down for a visit. If you want to read Gregori's complete interview with the British Library, click here.