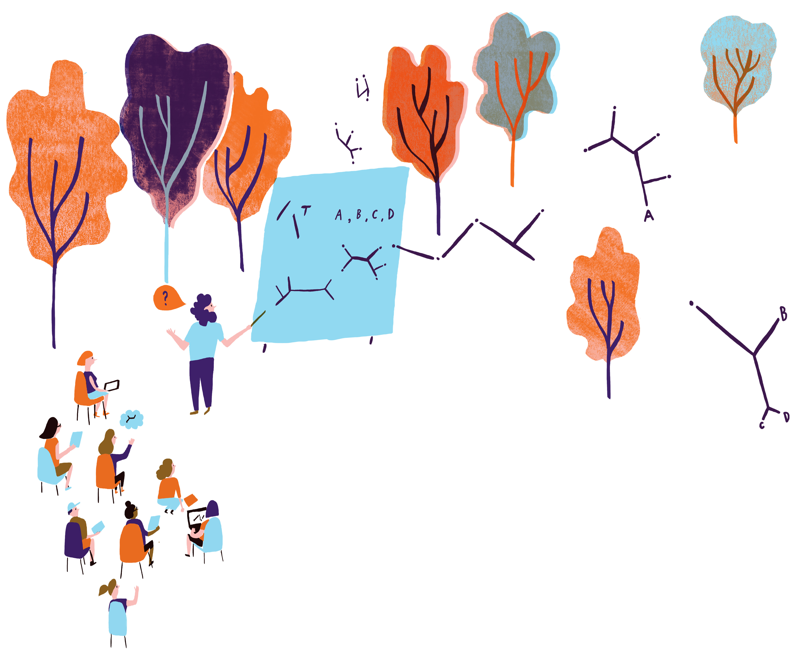 Hannah Warren was commissioned via Pentagram in NY, to create a series of illustrations for 'Immersion in the lab', a HHMI Bulletin article about an international biology summer program for super motivated Russian students.
Hannah said, "We wanted to show the development of the students education at the very unique and special science camp in Russia. A lot of the lessons are taught in the woods with hands on teaching from top scientists in the field back in the lab."
The program aims to give schoolers a taste of life at the bench, and students work on real experiments that advance the work of lab heads, giving them a taster of everyday life in the lab.
What do you think about lessons in the woods and students working on real experiments?
Tweet us @jellyLondon
Stay in touch with everything jelly by following our Facebook, Twitter & Instagram page.