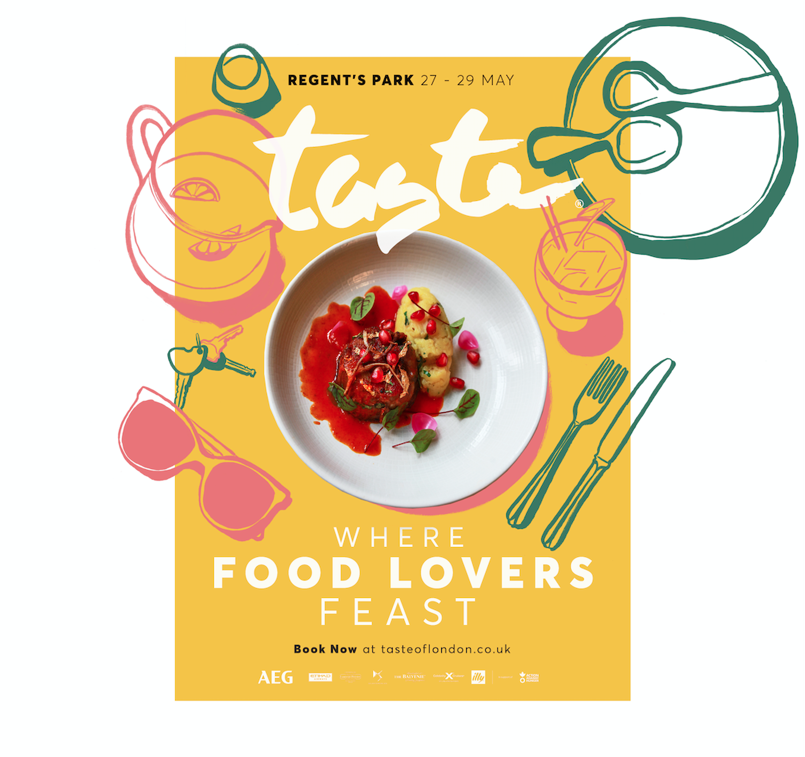 Taste Festivals – the world-renowned global food festival Taste has recently rebranded for a fresh look and feel for this year's events.

We're delighted that our very own Hannah Warren helped create illustrations for all rebranding collateral, to help convey the experience & joys of eating together. The brief was to create a set of illustrated assets with a delicate and colourful approach, but with a refined aesthetic to reflect the premium nature of the brand. The concept was based on expressionism and the art of food, taking inspiration from Matisse and Picasso drawings.
These illustrations have been incorporated into a wide range of multi-platform promotional collateral that has been used to promote Taste Festivals globally – you'll see her works adorning everything from print ads, to OOH, digital, and on-site event signage. There are currently 20 Taste events around the world: London, Paris, Sydney, Milan, Hong Kong, Sao Paulo, Dubai, Abu Dhabi + more.
Bon appetite!