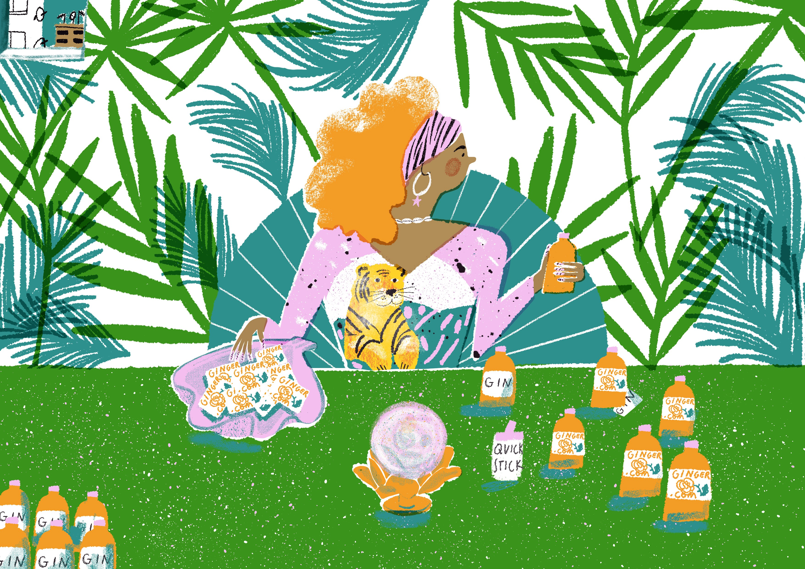 Meet Ginger Rose; potions master and developer of the unbelievable "Manifestation Formula" that will change your life.
Sounds too good to be true, right? Well, it is... Sorry!
If you've been following Hannah Warren's latest personal project "Spam Portraits" then you'll probably have met some of Ginger's "pals"... The infamous Linda Grover and her 16,000 wood-cutting patterns, the sublime Sandra Swisher and her waterproof matches, and not forgetting, everyone's favourite millionaire and chest-hair exhibitionist, Travis Phelps.
Each of these are, of course, fictitious characters created inside the brilliant mind of jelly's Hannah Warren, with a little help from her junk mail box.
The delightfully funny illustrations are an ongoing experiment which aims to put some fun into our junk mail and bring to life the dodgy, fictitious characters behind each unwanted, spammy email.
Ginger Rose sparked particular interest with this mind-blowing email...
Financial abundance without hard work or struggle? We'll take a bucket full please, Miss Rose!
See the delightful collection of "Spam Portraits" in full here.