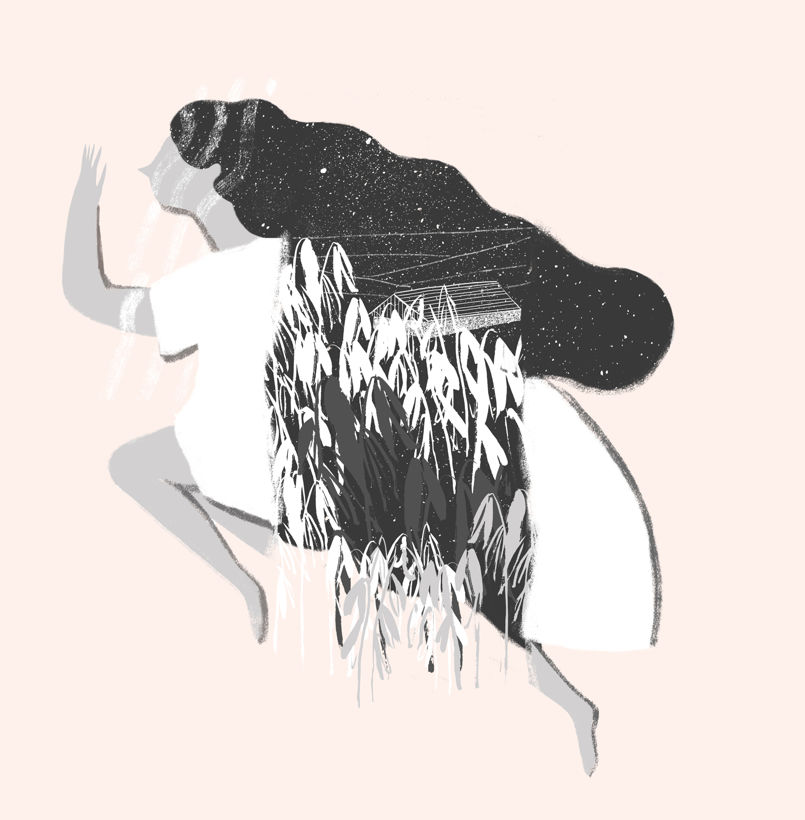 Hannah Warren's stunning work features in the latest issue, The Love Issue, of Oak The Nordic Journal.
Having previously been featured in two of their issues, Hannah was thrilled to illustrate for Oak again, this time accompanying an essay / story by acclaimed Danish Author Josefine Klougart.
The story is called "Sleepyheart" and draws parallels between the act of falling in love with the process of falling asleep, and being in-between two worlds. It's dreamy and poetic, and Hannah had the freedom to draw whatever she liked – as long as it was in black and white.
Hannah often uses vibrant colour palletes in her illustrations, so it is always exciting to see her work stripped back. With that said, these illustrations are full of textures and really compliment the wistful words of Klougart. You can order your copy of Oak here.
You can see more of Hannah's work here.