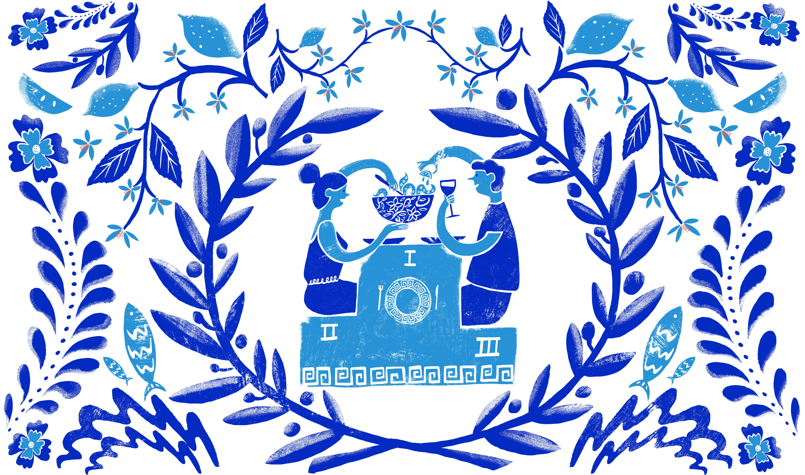 In this month's issue of Easy Jet Traveller, jelly's Hannah Warren takes inspiration from traditional Grecian patterns and colours to illustrate Rosie Birkett's article on why Greece is the best place in the world to dine.
Spotting that Greece makes no appearance on the "50 best restaurants in the world" list, Rosie pens her mouth-watering love story with "timeless" Greek food, accompanied by Hannah's gorgeous illustration.
Note: Look closely, and you'll see that the couple are actually dining on a sneaky Olympic podium! Never a dull moment with Hannah's wonderful work. See more here.