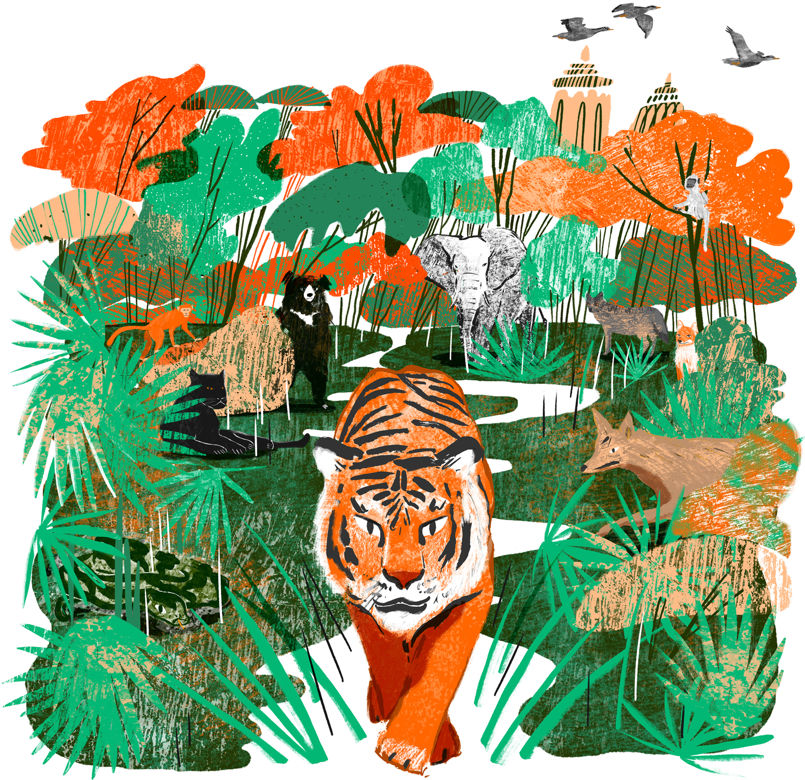 With Rudyard Kipling's classic set to return to the big screen, Jelly's Hannah Warren was commissioned to draw a real life "The Jungle Book" scene for the cover of the Telegraph's Travel Supplement.
The illustration accompanies Mike Unwin's article titled "The real Jungle Book" in which he tracks down the Indian wildlife that inspired Kipling's beloved characters.
For Hannah, this cover was a dream job. She is well known for her vibrant drawings of animals and people, using bright, bold colours & beautiful textures that leap off of the page.