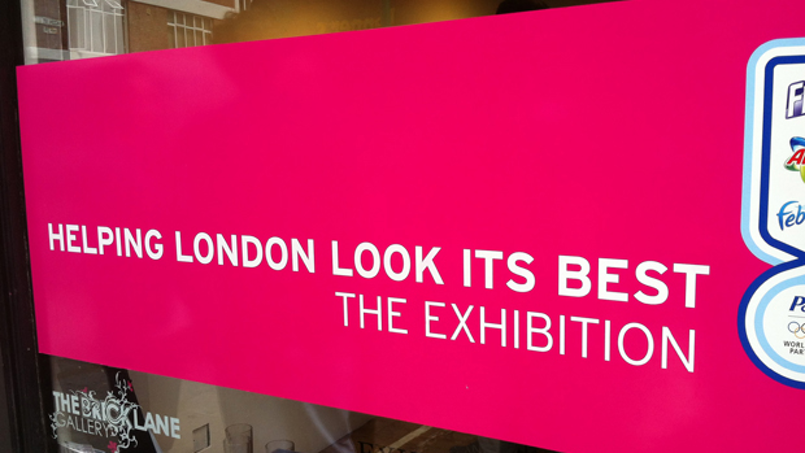 Jelly artists, Brand Nu, Matt Johnstone, Jo Bird and house artist, Lauren Gentry recently took part in the Helping London Look Its Best exhibition, in association with Olympic sponsor, P&G.
Our artists were asked by Art Director, Senan Lee from London advertising agency, Leo Burnett to create an illustration based around a theme of cleaning up the city for the 2012 Olympics.
The medium? Instead of the typical Wacom tablets and Photoshop, pencils or paints that our artists are used to, they were asked to clean a dirty tube wall with their image, using their fingers, clothes... or whatever they fancy!
Each piece of artwork was then photographed and framed for an art exhibition, in association with leading consumer product company, Procter & Gamble. They looked fantastic!
Some of the other event highlights included meeting British fashion model, television personality and presenter, Lisa Snowdon; eating delicious London-themed cupcakes, and receiving goody bags filled with P&G brand cleaning products!