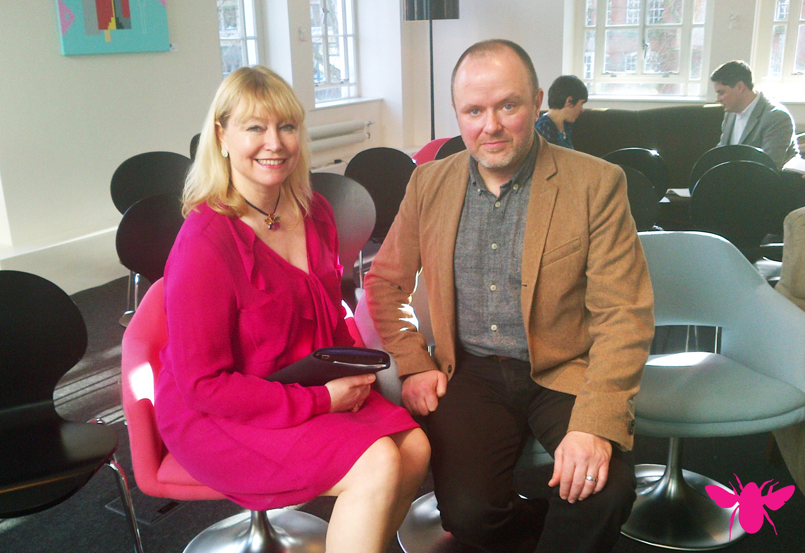 Jelly London ate data for breakfast this Thursday morning with the lovely Liz Wilson and Anna Mackay. Attending a #workingbreakfast talk by Antony Mayfield, author of Me & My Web Shadow and Founding Partner of digital strategy firm, Brilliant Noise. The 'consumer decision journey' model was discussed over coffee, which describes the journey a brand must take through transformative digital modes in order to acquire brand ambassadors. Antony is clearly passionate about how brands are responsive in their story telling and recognises that people require clever systems in order to inspire a culture change in consumer habits. These clever systems are what make brands succeed; data is a necessity to measure communication successes and track changes in consumer habits; responding to changes with stories of relevant, social and shareable content is crucial for credibility.
Antony believes that strategy is fundamental to approaching media and therefore feels that 'traditional agencies are now prisoners of their own marketing models,' in that, paid media is no longer the primary angle in which a brand should channel their communications through. Paradoxically, the rewards a brand can reap are far greater when they are earned and grown organically. This concept counts for more than just advertising jellies... Work hard, play hard - It is certainly how we like to do business and keep our conversations going.
How informative; we are really looking forward to the next working breakfast event, you can follow CMW on tweeterville @cmwlondon.