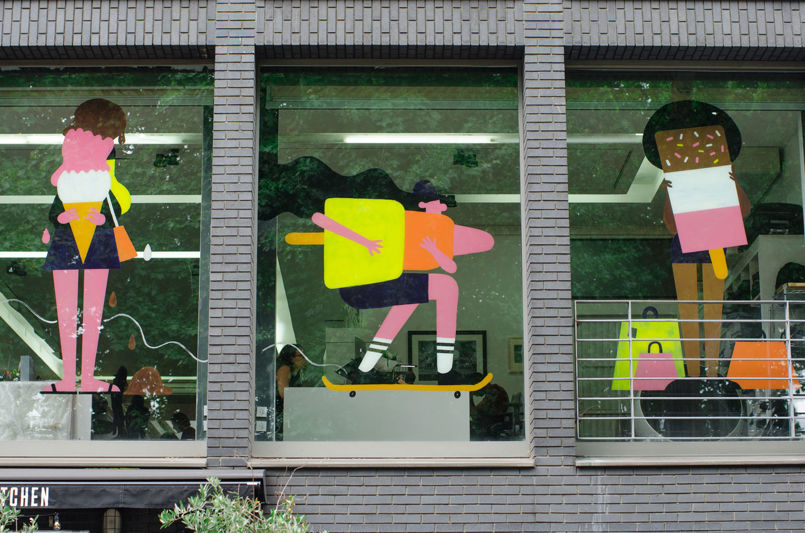 Alex Tait was asked by Unit9 to bring some summer vibes to Hoxton Square with his bright and playful artwork.
With this in mind, Alex created three cool and quirky characters to display in each window pane, all vibrantly coloured and carrying giant ice creams.
Be sure to check out Alex's artwork, filling Unit9's windows above Hoxton Square Bar & Kitchen until the end of August.
See also: Mariana Rodrigues Hoxton Window Project