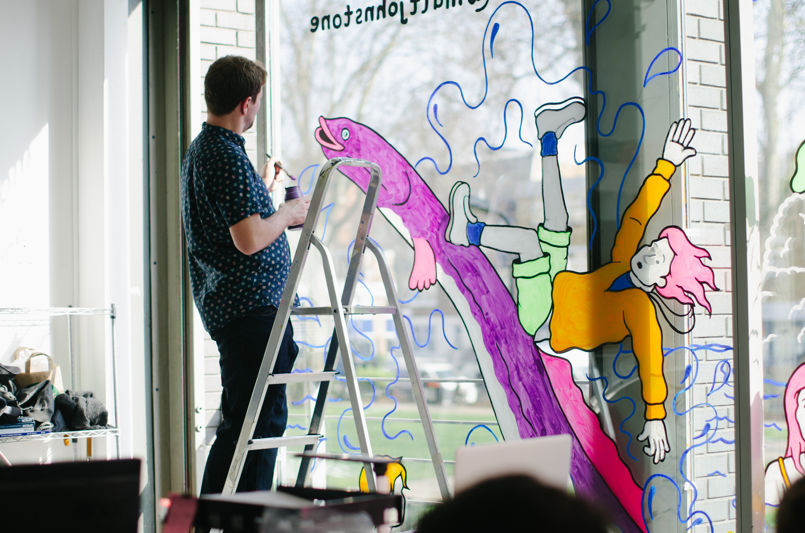 This month's Hoxton Window Project hosted by UNIT9 was created by the one and only Matt Johnstone. Packing a neon punch of vivid colours and humorous content, Matt's window takeover is a "fantastical world of eels, pie, mash and parsley sauce" celebrating some of the East End's best known traditions.
"He poked fun at the East End tradition of eating this British fare by drawing a food landscape that had come to life: eels doing their best to escape from a pile of mashed potatoes, people jumping out of pies and swimming in parsley sauce. It was one of our best Hoxton Window Projects to date!" UNIT9
The Hoxton Window Project is a monthly project that features different artists on UNIT9's four massive windows which overlook Hoxton Square. They invite graphic designers, animators, illustrators and painters to use the four windows as their canvas, allowing them to express themselves in whatever way they like. Although artists don't need to stick to a particular theme, they do like it when the art is somehow connected to East London!
Matt's work will be live until mid-April. Be sure to head down to Hoxton Square before then, and don't forget to look up!