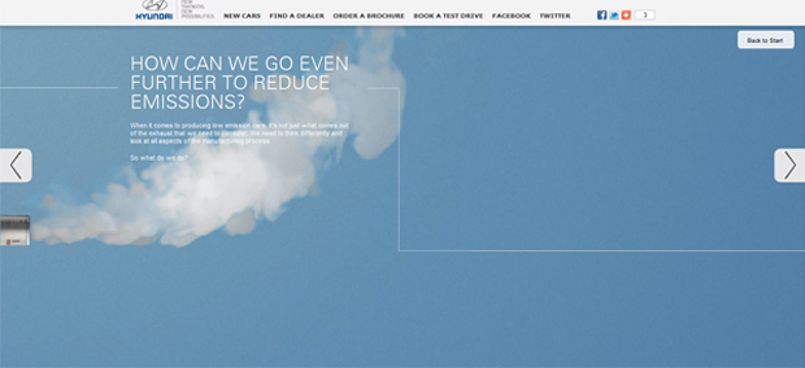 jelly house directors, Kineticmesh have produced two loopable animations for global motor company, Hyundai's 'Hyundai Thinking' website.
Kineticmesh, known for their 3D & CGI creations, developed two flash animations: The first (above) is 'smoke' or exhaust emissions being pumped from a car exhaust pipe, used as the background of "HOW CAN WE GO EVEN FURTHER TO REDUCE EMISSIONS?"
The second (below) is a realistic, 3D robotic arm used as the background of "WE BUILD OUR OWN ROBOTS" (answering "HOW CAN WE GUARANTEE QUALITY?").
The "fifth largest car manufacturer in the world" has developed this website to answer four difficult questions with "forward-thinking ideas and solutions" highlighting their "responsibilities to their customers, society and the environment."
You can visit it at www.hyundaithinking.co.uk.