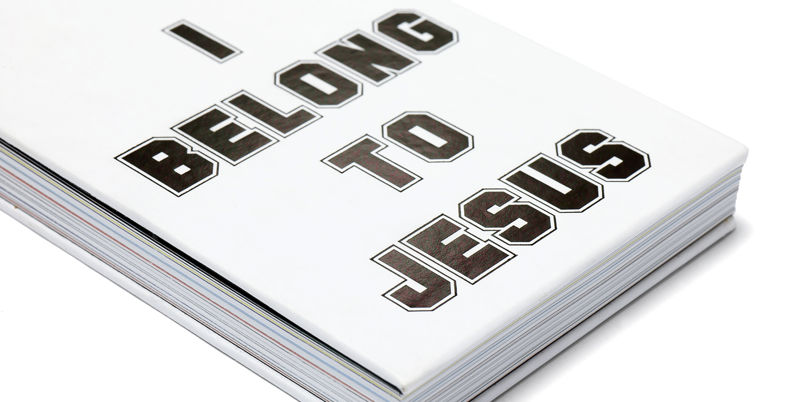 Curated and designed by Craig Oldham and Rick Banks (Face37), I Belong To Jesus brings together a myriad of graphic, illustrated, and declarative communiqués created by footballers and revealed to the masses after scoring a goal and removing their strips.
Covering Politics, Religion, Personal Matters, and Football Folklore, from some of the worlds greatest players, the book provides a visual narrative of perhaps one of the last real, personal, unchecked forums and genuine connections between player and supporter. I Belong to Jesus is a graphic celebration of those celebrations. The memorable and meaningful moments created when a player connects with their supporters, sharing the collective euphoria of a goal.
IBTJ is available as a limited edition book and t-shirt, bound together by a captain's armband. The project was featured and modeled on Soccer AM after presenter John Fendley expressed fond interest in Oldham and Banks' creation.