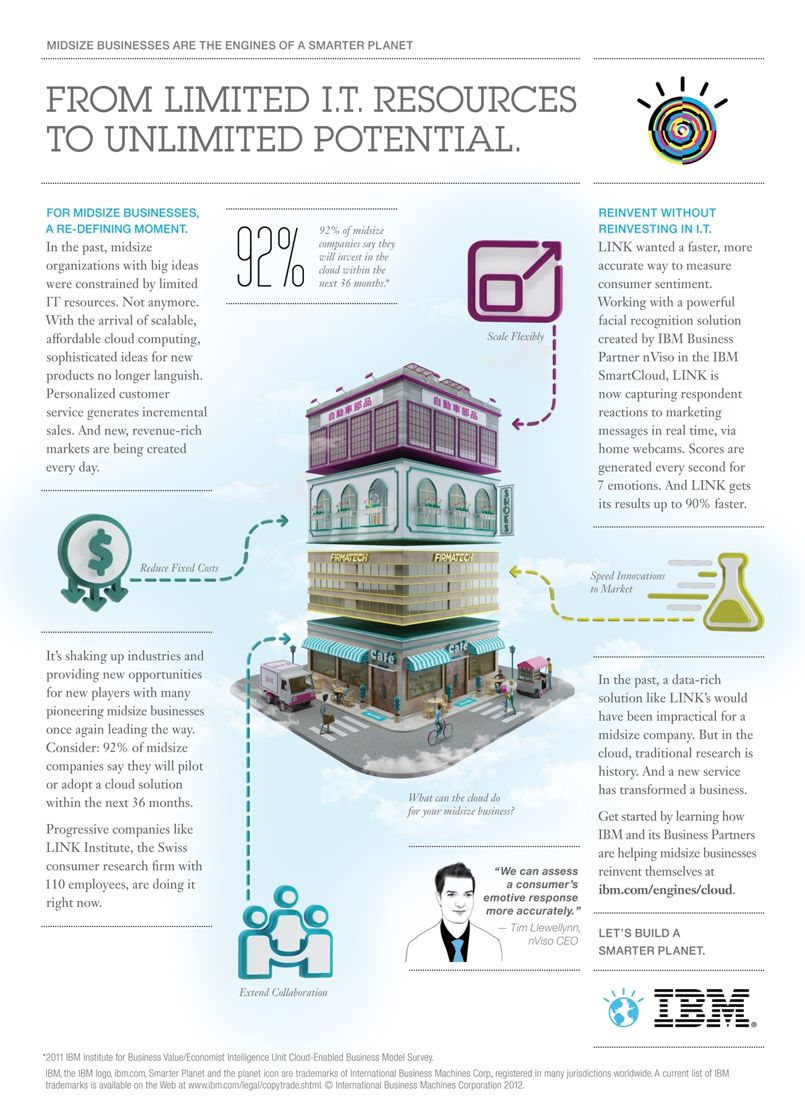 Advertising agency, Ogilvy New York approached our innovative Argentinian collective, Plenty to provide CGI elements for a IBM's latest Cloud campaign, featuring a multi-level, 3D building that would represent the global mid-size business community.
The illustration was built in CGI to allow the elements to be animated by the Ogilvy in-house production team for a series of digital banners and website use. Plenty also designed and created the icons that ran alongside the illustration, used on both the website and the offline print press campaign (above).
Ogilvy New York's IBM Cloud Team:
Executive Creative Directors - Mike Hahn & Ryan Blank
Creative Director - Greg Gerstner
Art Director - Mike Lamonto
Content Producer - Art - Jessica Fiore.